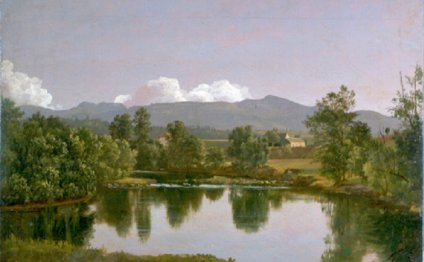 Hudson River Valley School of Art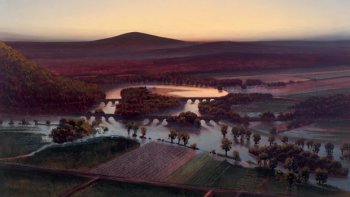 CBS News
Now for Something Old and Something New: Two grand homes from another time are currently hosting artworks that are very much of OUR time. Serena Altschul is our guide:
In New York State's Hudson River Valley this season, something old ... and something new. It's an exhibit of contemporary art called "River Crossings, " set in the homes of two giants of American Art: Thomas Cole, the founder of the Hudson River School; and Frederic Church, his student, and one of America's finest landscape painters.
Church named the Moorish Victorian confection of a home he created Olana.
"People come to Olana on a kind of pilgrimage, " said co-curator Jason Rosenfeld, who teaches art history at Marymount Manhattan College. "They want to see where the art was created that was the first movement in America.
"Now we put in it these works by artists who live around these regions, to kind of give you a sense of the continuity over 150 years."
At Olana, new works nestle comfortably among the art and curiosities Church collected.
The exhibit was the brainchild of artist Stephen Hannock, who enjoyed discovering the links between old and new.
"Sometimes, the connection is absolutely direct, " Hannock said. "Other times, it's convoluted. And that's the fun of the show."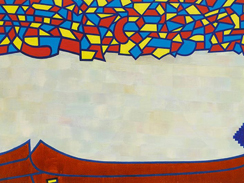 "Question" by Martin Puryear.
Olana Partnership
In the grand entryway at Olana, an enormous wooden arch by sculptor Martin Puryear welcomes visitors, who have been lining up to tour these rooms since the show opened to rave reviews.
"It's called 'Question, '" said Rosenfeld. "It, on the surface, resembles a question mark. I take it as a directive, meaning question. Question authority, question the past, question tradition, question what you expect to see in art."
In the front parlor, a river of silver by Maya Lin, and a photograph of Niagara Falls by Lynn Davis, mirroring those Frederic Church painted a century and a half ago.
In Frederic Church's dining room, Valerie Hegarty's "Picnic With Downey Woodpecker." That's a copy of a Thomas Cole landscape those woodpeckers are pecking.
And across the river, in Thomas Cole's bedroom, tiny caps created by artist Charles LeDray.
Stephen Hannock's "The Oxbow, Flooded, for Frank Moore and Dan Hodermarsky, " oil and wax on canvas (2013).
Courtesy Yale University Art Gallery and Caroline and Tiger Williams
One of Stephen Hannock's paintings hangs in Thomas Cole's parlor - not surprising, since Cole was a huge inspiration, to him and to many of these artists.
"Cole has always been something of a hero of mine, " said artist Tom Nozkowski. "So the idea that I might be able to show here in his house was very exciting."
"Untitled (9-25) (Sam's Point), " oil on linen on panel (2012).
© Thomas Nozkowski; Pace Gallery
Nozkowski's landscapes are, Altschul noted, "very abstract."
"Yeah, well, I think abstraction is a kind of a tool that allows people to kind of find their own systems and ideas and meanings. And I like that freedom. I think it's a real American idea, you know?"
An American idea - "make it new, " which is what Cole and Church were doing 150 years ago, when they created a new kind of art that was purely American.
"The big event that these artists were celebrating in the 19th century was, there's a new country here, " said Hannock.
Rosenfeld noted, "We have a kind of autumn foliage which people in England and France had never seen. They thought the paintings were fake when they were shown in Europe."
YOU MIGHT ALSO LIKE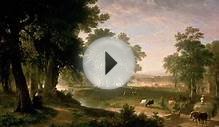 Hudson River School of Art: Various Excellent Paintings in ...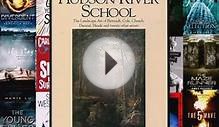 Read Hudson River School: The Landscape Art of Bierstadt ...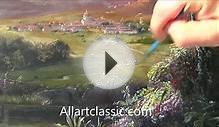 Hudson River School Artists-Frederic Church Mountains of ...
Share this Post
Related posts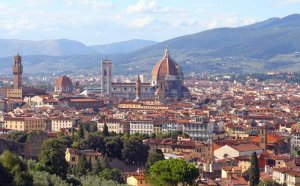 DECEMBER 02, 2023
Their goal is to become a real hub in the community for artists, musicians, and music and art appreciators to come together…
Read More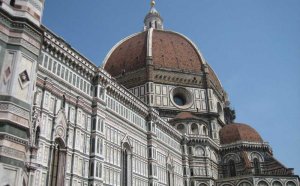 DECEMBER 02, 2023
The oldest extant large scale Floretine pictorial project is the mosaic decoration of the interior of the dome of the Baptistery…
Read More