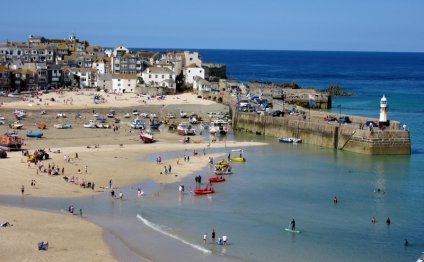 ST Ives School of Art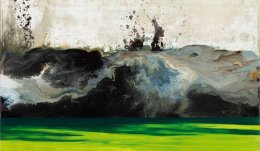 Advancing Abstraction - The Act of Painting
£345
Tutors: Marion Taylor, Kerry Harding
Level: Experience recommended
Dates: 4th Apr 2016 - 8th Apr 2016
Our Advancing Abstraction series will help you take your work to the next level. This edition brings together Cornwall based artists Kerry Harding and Marion Taylor who explore a paint and process led approach.
Simplicity and Form
£165
Tutors: Emma McClure
Dates: 4th Apr 2016 - 5th Apr 2016
Would you like to create a simple still life that is bold and striking? Emma will share with you the secrets of using vibrant colour and playful compositions to create your own painting. You will learn new skills, tips on using drawing to plan your painting and then move to working with acrylic on board. It will be an ideal course if you are new to painting or just want to try out a fresh approach. Artists such as Winifred Nicholson and Craigie Aitchison will be the starting point for the two days. Capture the essential nature of a subject in a fresh and colourful way and take away a finished piece of work
Expressive Still Life
£235
Tutors: Gary Long
Dates: 6th Apr 2016 - 8th Apr 2016
This course will build your skills and confidence so you can create rich and expressive oil paintings. You will learn to capture the shape, colour and essence of a still life arrangement of spring flowers. The tutor will guide you in the use of oils so you develop your own rich painterly style. Bold colourful arrangements in the studio will be your inspiration and you will work on both canvas and board using brush and palette knife.
Reinterpreting the Figure
£375
Tutors: Liz Luckwell, Ilker Cinarel
Dates: 11th Apr 2016 - 15th Apr 2016
This course is about learning creative ways to capture the human form. Through exercises and experimenting with materials, you will explore three key approaches. Break out of the constraints of realism, explore the use of space and harness the power of the accidental to tap into your emotional instincts and imagination.
Exploring Forms
£355
Tutors: Marion Taylor, Liz Luckwell
Dates: 18th Apr 2016 - 22nd Apr 2016
The inspiration for this five-day course is a trio of renowned artists that worked in St Ives at the height of the modernist era. Delve into the abstracted forms of Barbara Hepworth, the vibrant collages of Sandra Blow and the intense mark making of Wilhelmina Barns Graham. You will be emerged in the very same environment that inspired them. Visit the Hepworth Garden and work in the Porthmeor studio complex that overlooks the ocean. Develop your own response using painting, drawing, simple printmaking and collage. Over the five days, you will form your own personal response to your time here in St Ives.
Creative Weekender - Painting with a Palette Knife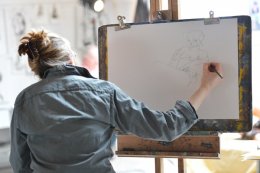 £165
Tutors: Gary Long
Dates: 23rd Apr 2016 - 24th Apr 2016
This is a chance to paint confidently with a palette knife in oils working in the historic Porthmeor studios and from the dramatic coastline around St Ives.
Inside Outside
£255
Tutors: Alice Mumford
Dates: 25th Apr 2016 - 27th Apr 2016
Artists are fascinated and challenged with looking through windows in their work. Vermeer, Pierre Bonnard and Winifred Nicholson each found their own solutions. This course examines particular problems with tackling space in paintings. It gives you insights and skills developed by artists to overcome these challenges. Over the three days, students will paint still life with views of Porthmeor beach and St Ives from the studio windows. You will work towards developing and completing a single large scale painting in oils.
Where Sea Meets Land 2016
£320
Tutors: Gary Long
Dates: 3rd May 2016 - 6th May 2016
Explore an expressive approach to capture in oils the dramatic encounter between the sea and the land. On visits to beaches around St Ives, you will observe and sketch the coastline. You will learn how to work with gouache to make annotations on colour and weather. Back in the studio, develop these visual notes and sketches into lively and dramatic oil paintings. You will gain confidence in using a limited palette and work with a palette knife to capture drama and movement.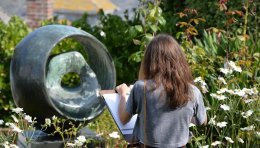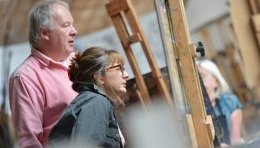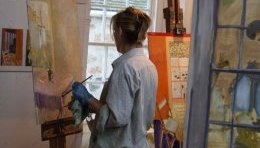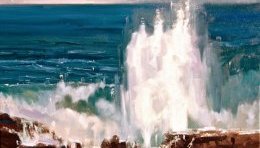 YOU MIGHT ALSO LIKE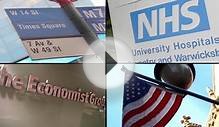 GLASGOW SCHOOL OF ART - Studieoversikt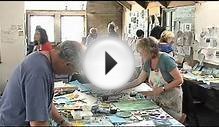 St Ives School of Painting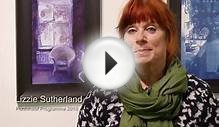 Porthmeor Programme 2015 | St Ives School Of Painting
Share this Post
Related posts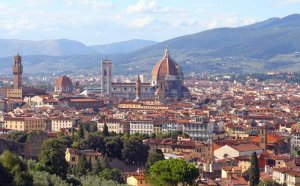 DECEMBER 02, 2023
Their goal is to become a real hub in the community for artists, musicians, and music and art appreciators to come together…
Read More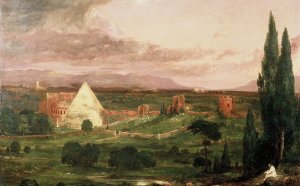 DECEMBER 02, 2023
CBS News Now for Something Old and Something New: Two grand homes from another time are currently hosting artworks that are…
Read More