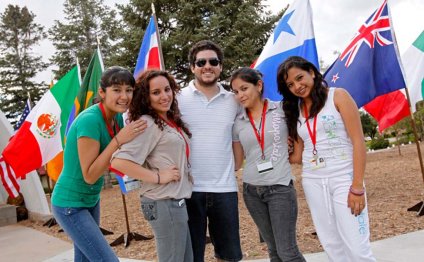 Art School Santa Fe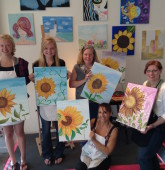 Classes and Workshops
Thousands of people travel to Santa Fe each year in order to take our unique classes and workshops. With so many gifted artists, writers, chefs, body workers and other teachers in town, Santa Fe has become an appealing destination for inspired learning.
Make your visit fun and meaningful by getting to know the city's art, culture, history, heritage and people. If you long to explore your artistic side, there's no better place to do so. Dozens of classes in oil painting, watercolor, photography and more can unlock a hidden talent or help you take a developed skill to new heights. Take a writing workshop and express yourself through poetry, journaling and memoir writing. For artistry in the kitchen, learn to prepare delicious meals using traditional ingredients of the Southwest in a class taught by one of the city's finest chefs.
Santa Fe is also a major center for healing modalities focused on the mind, body and spirit. Relax and rejuvenate yourself with classes in yoga, Pilates and meditation or celebrate life's rites of passage through Southwestern ceremonies.
Get connected to nature with lessons in wilderness survival skills and hands-on classes in sustainable gardening and natural building techniques.
You'll be amazed by the range of Santa Fe classes and workshops. But it's not surprising-this is a place where creativity thrives.
There are 10 Listings
Painting Partys for all ages- 2 hour class everything is included professional instructor to guide you step by step, 16X20 canvas for you to create your masterpiece to take home, paints, brushes, aprons & refreshments too! $35.00 must reserve in advance seating is limited. Amenities: Entertainment, Kids, Meeting Facilities.
$5.00 off Enter coupon code BubblySFTS for $5.00 off any class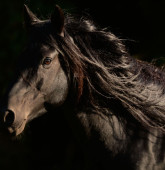 EQUUS is a self-discovery and leadership development experience. We use various evidence-based approaches to ignite powerful insights and lasting change in people and organizations. One of our key approaches pairs humans with horses to facilitate joyful yet highly effective exploration. We custom-create our processes to serve the needs of our clients, and provide: • one-hour private sessions • team building activities • retreats and workshops
Two for one Book a private one-hour EQUUS session and receive a second one, for you or a friend, for free.
Classes, workshops, private lessons, parties, personal instruction. Rubber stamping, art journaling, sketching, card making, metal art, fabric stamping, gelli plate printing, book making. Kids parties, Girls Afternoon Out or Night Out, in our studio or at your location. Call us if you are looking for something not listed.
Spanish and English language classes for adults, with an emphasis on experiential learning outside the classroom to practice language and explore Santa Fe's rich culture and diversity.
Indulge your creative spirit! Schedule a custom painting session with international artist, teacher, author Nancy Reyner, in her private painting studio, all materials included. Nancy is a painter of more than 30 years experience who received a BFA from the Rhode Island School of Design and an MFA from Columbia University. Schedule a private or small group. Sessions can run for one hour to a full day or week-long. Any level of experience welcome. Nancy has taught art workshops nationally at many venues including Columbia University, Georgia O'Keeffe Museum, Anderson Ranch and Santa Fe Art Institute. "My goal is to give each person their next best step on the way to finding the medium, style, and approach that will best allow them to 'speak' through their work. For me, art is not a mysterious process, and I enjoy breaking down advanced concepts and techniques to easy bite-size pieces. My workshops are unintimidating, energized, informative, personal, and charged with up-to-date art news, art ideas, and new processes." Workshops and private sessions are personalized for your own rhythm and pace, with a focus on having fun. Nancy offers a wide variety of painting methodologies, exploring how ideas can be generated through a playful collaboration with materials, and allowing maximum flow of the individual creative experience (a more complex way of saying "having fun").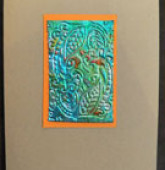 Visit her website to see her work, ideas for painting sessions, fees, and facilities.
Amenities: Pets, WiFi.
Want something really fun and creative to do while you visit Santa Fe? Contact me about setting up a beginners metal clay class. Learn the basics and tips and tricks of working with steel, copper, bronze, and silver metal clays. Create a unique and beautiful piece with your own hands, and leave Santa Fe with your very own handmade, by you, piece. Classes can be arranged around your schedule. All supplies and tools are provided for the class. Location of the class is to be determined. Interested in learning more? Please call Kim at 505-795-5409
Never touched paint? Are you an experienced painter? Our 2 hour step-by-step, guided painting class inspires your inner artist! Purple rather than blue? Go for it! Bring friends and transform a humdrum day or evening into an unforgettable, creative adventure and take home your own painting. Become a part of Santa Fe's rich cultural heritage by creating and taking home a mini-masterpiece to LOVE. Private parties, families, & corporate bookings available. Perfect Bachelorette party!!!
Amenities: Kids, Meeting Facilities.
New Mexico's signature cuisine is on every food-lover's radar. And you can learn to master the authentic flavors of the Southwest with cooking classes that reflect the unique cultural mix of Santa Fe. From traditional recipes of New Mexico's age-old villages and pueblos to cutting-edge contemporary southwest menus and everything in-between, a host of hands-on and demonstration offerings guarantees a class for every taste. Private classes and parties for friends, family or corporate events can be designed as a creative way to share a memorable culinary adventure together. Taught by some of Santa Fe's best chefs, our classes are entertaining, educational and downright delicious. And each class concludes with a feast on the food just prepared and all the recipes too!
Skateboard School is for skateboarders of all ages and abilities. Our indoor facility features a 36 ft wide bowled ramp, quarter pipes, banks, boxes, street terrain and a skateboard museum. We offer group or private lessons for all ages, Summer Camps, Race Camps, Field Trips and Instructor Training. We also have a complete skate shop with the largest selection of boards and safety gear in town. Amenities: Fitness, Kids.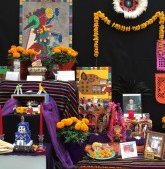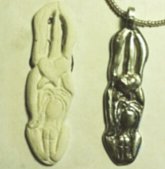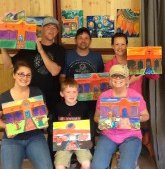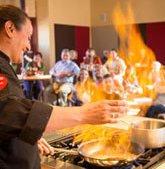 YOU MIGHT ALSO LIKE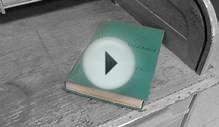 LANGUAGE_HOOKED ON BOOKS_SANTA FE SCHOOL FOR THE ARTS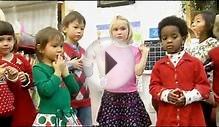 Winter Comes 2009 at Santa Fe School for the Arts & Sciences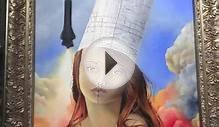 Santa Fe School for the Arts & Sciences Ekphrastic Poem
Share this Post
Related posts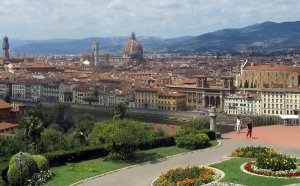 DECEMBER 02, 2023
The top universities in Italy are spread across a wide area, as are the rest of the country's attractions, meaning plenty…
Read More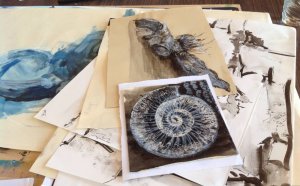 DECEMBER 02, 2023
Register Now for Spring classes & Summer Art Camp! You can search and register for courses in the sidebar to the…
Read More