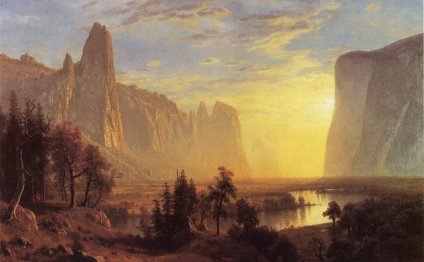 Hudson River Valley painting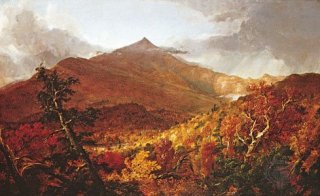 Hudson River school "Shroon Mountain, Adirondacks"Courtesy of the Cleveland Museum of Art, Ohio, the Hinman B. Hurlbut Collectionlarge group of American landscape painters of several generations who worked between about 1825 and 1870. The name, applied retrospectively, refers to a similarity of intent rather than to a geographic location, though many of the older members of the group drew inspiration from the picturesque Catskill region north of New York City, through which the Hudson River flows. An outgrowth of the Romantic movement, the Hudson River school was the first native school of painting in the United States; it was strongly nationalistic both in its proud celebration of the natural beauty of the American landscape and in the desire of its artists to become independent of European schools of painting.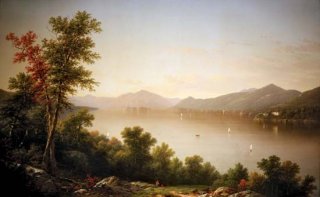 Casilear, John William: Lake GeorgePhotograph by Katie Chao. Brooklyn Museum, New York, gift of The Roebling Society and Dick S. Ramsay Fund, 76.56The early leaders of the Hudson River school were Thomas Doughty, Asher Durand, and Thomas Cole, all of whom worked in the open and painted reverential, carefully observed pictures of untouched wilderness in the Hudson River valley and nearby locations in New England. Although these painters and most of the others who followed their example studied in Europe at some point, all had first achieved a measure of success at home and had established the common theme of the remoteness and splendour of the American interior. Doughty concentrated on serene, lyrical, contemplative scenes of the valley itself. Durand, also lyrical, was more intimate and particularly made use of delicate lighting in woodland scenes. Cole, the most romantic of the early group, favoured the stormy and monumental aspects of nature. Other painters who concentrated on depicting the landscape of the northeastern United States were Alvan Fisher, Henry Inman, and Samuel F.B. Morse and, later, John Kensett, John Casilear, Worthington Whittredge, and Jasper F. Cropsey. Frederic Edwin Church is considered a member of the Hudson River school, although the exotically dramatic landscapes he painted frequently had little to do with typical American vistas. The more individual landscape painter George Inness also began as a Hudson River painter.
YOU MIGHT ALSO LIKE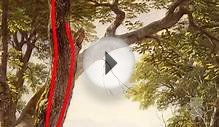 The Hudson River School: Texture & Rendering Tutorial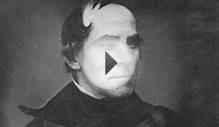 Hudson River School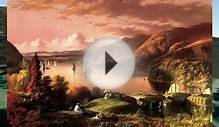 geocoded Hudson river paintings Fly-through Video
Share this Post
Related posts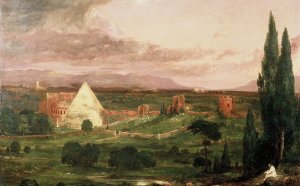 DECEMBER 02, 2023
CBS News Now for Something Old and Something New: Two grand homes from another time are currently hosting artworks that are…
Read More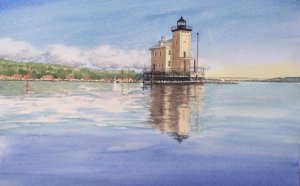 DECEMBER 02, 2023
This workshop recreates the techniques and ideas of 200 years of art history, from past to the present. You ll begin by time…
Read More