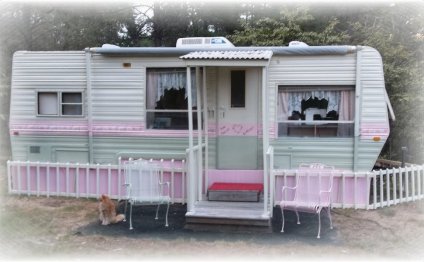 Painting a Holiday trailer
Paint
If you want your trailer look good you need to spray the paint on. I've never seen a trailer painted with a roller and brush that looked good. I use an automotive paint gun I purchased for $15 at Harbour Freight. They are very easy to use. Your spray gun will tell you the minimum requirements you will need from your compressor, but you should have at least a 3 hp that will put out 15 gallons per minute (gpm) at 70 pounds per square inch (psi) and a 30 gallon tank. Something less will work but it's annoying working with less pressure. This is also good enough to paint a car with Earl Shieb quality.
If you're serious about your trailer, you can use automotive paint but you'll pay at least $250 for the paint.
I use an industrial oil base made by Coronado. It's about $80 a gallon with a catalyst (hardener). it's considered industrial grade automotive paint, which means it's not as refined as car paint but it's very good for trailers.
You can also use an oil base exterior grade house paint. I like Benjamin Moore Satin, Lo-Lustre Impervo. The factory white is a perfect color. It is not too bright and not too dark. The lo-lustre is perfect for a trailer skin and this paint has a kind of pearl esscence that makes it really glow. And it's only $60 a gallon.
If you're trailer has any exposed aluminum, you need to cover it with a self etching primer. Paint won't stick to aluminum naturally and this primer WILL stick to it.
It'll take 3 coats to cover a 14' trailer sufficiently.
Unless you use automotive grade paint, it needs to be thinned if you're using an automotive spray gun as this paint is not as refined as auto paint. Thin it to a thick cream consistency or 1 part thinner to 3 parts paint.
For the Green arrows I used a Semi gloss oil and it was matched to the ice box that is inside.
To make the arrows, first you need to let the white base coat dry for about 4 days. If you don't let it dry, when you remove the masking to create the shape of the arrow, you can pull off the base coat. To apply the masking, you start with a 3/4" professional grade tape. Professional grade is stickier so you don't have to worry about it coming lose and letting paint get under it.

To create the shape, I simply "eye balled" the side shown. Taping off the arrow in the place that just "seemed" right. Then I measured where each of the points "hit" and duplicated it for the other side. Then you mask off your pattern to keep paint from getting on the rest of the body. Paint falls from gravity so you need to mask all the way down the side.

Then using a 180 grit scuff pad, scuff up the area to be painted.
Then simply use a clean cotton cloth to remove any dust and spray it. It'll probably take 3 coats.
YOU MIGHT ALSO LIKE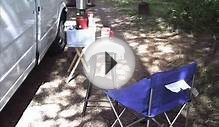 1971 Terry Trailer Repair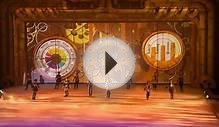 Passion Trailer - Holiday On Ice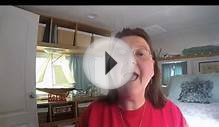 RV Painting
Share this Post
Related posts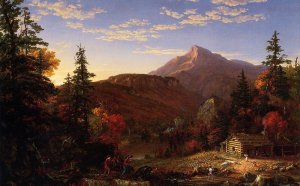 DECEMBER 02, 2023
Online Presentation: Hudson River School-Part 2 George Inness (1825-1894) The artist George Inness pursued similar themes…
Read More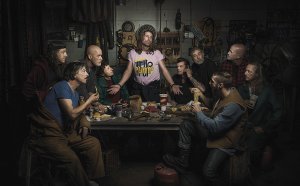 DECEMBER 02, 2023
Sometimes, when the light hits their chiseled features just the right way, it's easy to see how certain celebrities could…
Read More