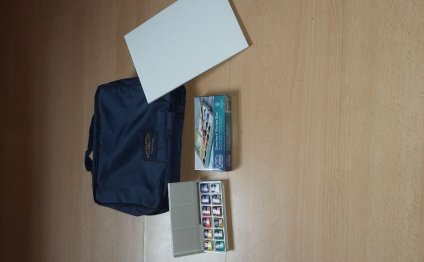 Travel Paint Set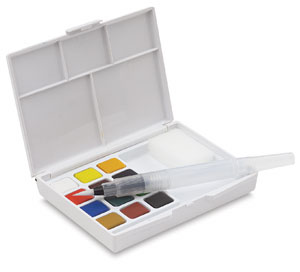 Whether hiking the countryside, scaling a mountain, prospecting an ocean panorama, or taking in an urban landscape, watercolor enthusiasts find Koi Watercolor Field Sketch Box Sets easy to take along. Lightweight and affordable, these sets slip easily into a shirt pocket or jacket pocket, perfect for travel or for painting outdoors.
Koi Watercolor Field Sketch Box Sets contain specially formulated half-pan watercolors that blend easily to create an endless range of colors. The unique water brushes feature a clear water reservoir barrel handle that refills easily. Fine lines and bold strokes as well as excellent watercolor dilution allow artists versatility of expression.
Sketch Box Set of 12 — This compact travel size kit offers 12 assorted half-pan colors, a refillable travel water brush, a sponge, and convenient mixing wells molded in the cover. Colors include Chinese White, Ivory Black, Prussian Blue, Cobalt Blue Hue, Viridian Hue, Yellow Green, Light Red, Vermilion Hue, Crimson Lake, Yellow Ochre, Deep Yellow, and Lemon Yellow.
Sketch Box Set of 24 — The 24-colorpostcard-size set contains a water brush with a large water reservoir barrel, a detachable medium brush tip, and two dabbing sponges. The set's snap lid doubles as an easel for postcard-size paper, and a detachable palette with mixing wells secures to the base of the set at the right side, left side, or center. The set measures 4½"H × 6¼"W × 1"D and weighs 9 oz. Colors include Chinese White, Lemon Yellow, Aureoline Hue, Permanent Yellow Deep, Permanent Orange, Jaune Brilliant, Vermilion Hue, Cadmium Red Hue, Crimson Lake, Quinacridone Rose, Purple, Cobalt Blue Hue, Cerulean Blue, Ultramarine, Prussian Blue, Yellow Green, Viridian Hue, Permanent Green Deep, Olive Green, Yellow Ochre, Light Red, Burnt Umber, Payne's Grey, and Ivory Black.
new website https://moiasemia.ru/
YOU MIGHT ALSO LIKE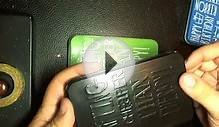 DIY Watercolor travel set + Gouache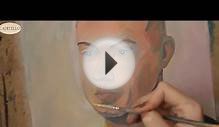 Acrylic paint set from Russia. Unlimited variety of shades ...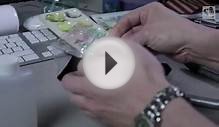 Review Winsor & Newton Watercolour Marker Travel Set
Share this Post
Related posts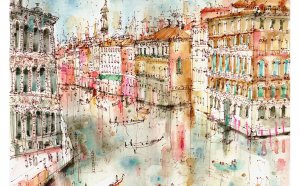 SEPTEMBER 23, 2023
A 2005 sketchbook, with the beginnings of a double-page watercolour of the beach at Denman Island, BC My travel paintbox…
Read More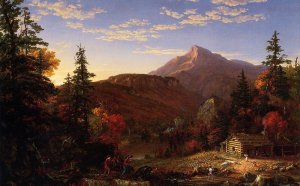 SEPTEMBER 23, 2023
Online Presentation: Hudson River School-Part 2 George Inness (1825-1894) The artist George Inness pursued similar themes…
Read More