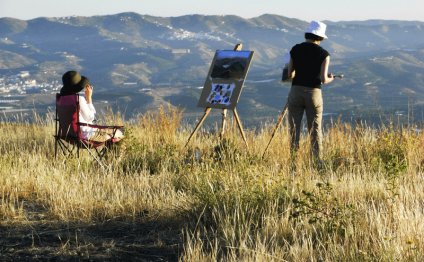 Painting of holidays
Next month, the Lettering Arts Trust will host a new exhibition showcasing work by 15 female letter carvers. One of those artists is Anna Louise Parker, who recently worked on Richard III's coffin. Here, she explains how she got into the craft and the joys and challenges of letter engraving…
Cutting a Dash – The Female Line opens at the Lettering Arts Centre in Suffolk on 11 September, and will showcase Parker's work alongside pieces by Lois Anderson, Cherrell Avery, Brenda Berman, Anna Bowen, Bettina Furnee, Rachel Gundry, Pip Hall, Charlotte Howarth, Celia Kilner, Helen Mary Skelton, Annet Stirling, Una Sullivan, Louise Tiplady and Caroline Webb.
The group's commissions range from memorial headstones and large-scale public sculptures to lettering carved into some of the UK's best known buildings: Hall carved a series of poems by Simon Armitage into the Yorkshire landscape, forming a poetry trail from Marsden to Ilkley, and Stirling and Berman have carved lettering for the National Gallery, National Portrait Gallery and the Royal Opera House.
With works on wood, slate, stone and alabaster, the exhibition aims to highlight the physical effort and skill involved in letter engraving. Berman says she hopes it will illustrate "the importance of an art form that is in danger of being forgotten and dying out, " while Stirling hopes it will "give [visitors] an understanding of the fact that in a digital age, they can pursue a profession which involves an alternative use for their hands."
Parker, a letter carver and sculptor, runs a small studio in North London, where she makes church furniture, memorial headstones, busts and plaques as well as 3D sculptures. She previously worked as a paper engineer, and got into letter engraving after trying out carving classes at a cemetery in Abbey Park, Stoke Newington.
"I think I came across an ad for the classes in Time Out, " she explains. "I thought it might be quite relaxing, and ended up really enjoying it. I loved the creativity but also the destruction. There are two sides of sculpture – the constructive (building models) and the destructive (carving) and I really liked that destructive element, " she adds.
After taking the carving classes, Parker applied to study carving at London City & Guilds. She graduated with a first class degree and met lettering artist Richard Kindersley, who became her mentor. "Richard came to my graduation show, and could see that my work was interesting, but it wasn't brilliant. He said I could do with some further training, so I went to see him almost every weekend for about a year. He'd give me advice, take a look at what I was working on, and get me to draw letters, then say 'no, no, no that's all wrong' and show me how to redraw them. I learned a lot from him, " adds Parker. In 2010, she set up her own studio and has been working on public and private carving commissions ever since.
Working with a hammer and chisel, Parker creates lettering by hand rather than using machinery or power tools. "It's partly because of the noise and dust [that power tools create], but also because I love the gradual destruction when I'm working by hand. That's the beauty of it, watching something take shape little by little. It lets you go off and make decisions and change things as you go along, " she adds. "Plus I don't need to use tools. If I'm making a headstone and it needs shaping I can get that done at a quarry. It's surprising what you can get done with very little resources, " she adds.
Parker's most high profile commission to date was carving lettering on to Richard III's coffin for his reinterment, after his remains were discovered beneath a car park in Leicester in 2012. The monarch was buried in a coffin designed by Michael Ibsen, a Canadian-born cabinet maker and a descendant of Richard III's sister Anne. At a reinterment ceremony in March this year, his coffin was moved to Leicester Cathedral, where it now sits in a vault underneath a sealed tomb made out of a two-tonne block of fossil limestone.
Parker was commissioned by Ibsen after he came across her work online. "The layout had already been decided by Michael – it was very simple, just his name and his birth and death dates underneath, and a rose [which was stained white]" she explains. "I came up with the lettering, and wanted it to look as if it had been written with a quill or a broad-nibbed pen. The letters also have very heavy serifs because I was writing horizontally, but the grain of the wood ran lengthways, and I didn't want the letters to get lost in the grain, " she adds.
YOU MIGHT ALSO LIKE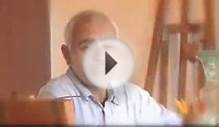 Art courses and painting holidays in Italy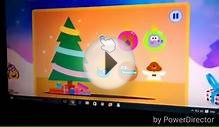 Painting my nails | First Saturday of the holidays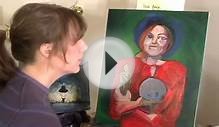 Art of Painting Holiday Spectacular
Share this Post
Related posts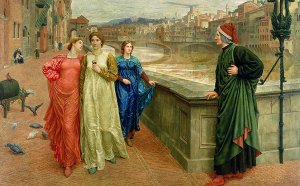 SEPTEMBER 22, 2023
My Daily Art Display painting of the day is Dante and Beatrice by the English painter Henry Holiday who was born in London…
Read More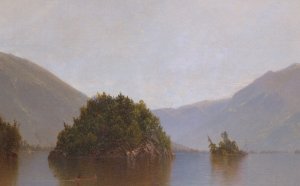 SEPTEMBER 22, 2023
Frederic Edwin Church will forever be associated with the Hudson River Valley, where he painted and made his home; he is…
Read More