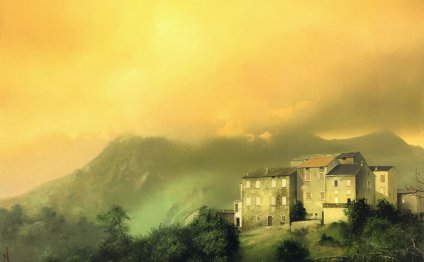 Italian Landscape Painting
Until nearly the mid-1630s, Lorrain?s paintings did not have a very clear subject. Most commonly they were simple and unpretentious genre scenes and pastorals which were characteristic of French and Italian landscape painting at the start of the 17th century. In the Italian Landscape the artist used his favourite motif of a herd of cattle returning from pasture and crossing a stream. In the distance he has depicted a bridge and on the hill we see a rural villa. Further on there is a broad plain with a river, hills and structures. In the foreground there are the figures of shepherdesses playing reed-pipes, a shepherd leaning over them, high trees, thick bushes and thick, succulent grass. The mild, warm light of the evening sun envelops the figures. Everything around is imbued with the calm of a peaceful evening. Lorrain?s canvas draws our attention due to the artist?s very special view of nature. His paintings and the works of several other 17th-century landscape artists have been described as "ideal landscapes". In the world of his painting, there is no place for raging elements: storms, lightning and thunder, floods. Nothing disturbs the harmony and peace which, it seems, have always reigned over the part of nature which the great master imagined and captured on canvas.
YOU MIGHT ALSO LIKE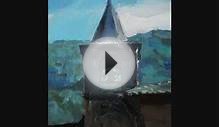 Raw beauty in Italian Landscape Paintings: Nick Garrett ...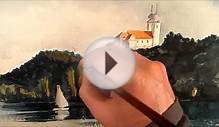 Sailboat, Watercolour Painting a Landscape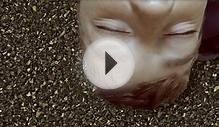 italian landscape
Share this Post
Related posts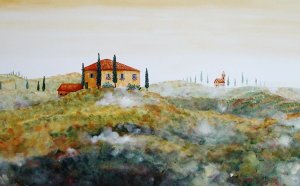 DECEMBER 04, 2023
Italian Landscape Paintings - Impressionist Art Painting of Tuscany
Read More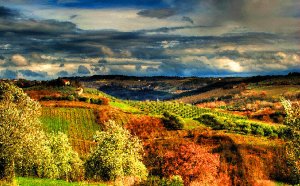 DECEMBER 04, 2023
If you're a painter, you can't do much better for luscious landscape settings than Tuscany. (One recent program participant…
Read More