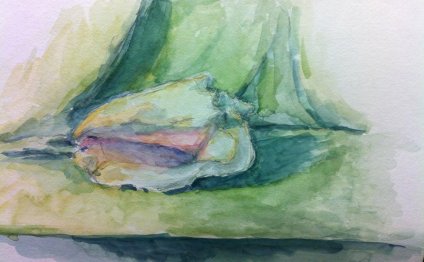 Oil Painting classes NYC
Use the figure in its surrounding environment to investigate the potentials and challenges of light and shade, color theory, composition, anatomy, and perspective. Work in the mediums of painting or drawing as you master the elements of structure, form, and spatial atmosphere. Learn to stretch a canvas, prepare surfaces, handle oil paint and clean brushes correctly. Develop essential skills such as scale, drawing in paint, color, and specificity of materials.
Quarter 3, Quarter 4
Tuition
1 Quarter: $275; 2 Quarters: $523
Level: All Levels
Register Register Register
Painting with Eric Michelson
Explore the rich variety of figure painting methods by looking at the underlying structure of the human form and means of achieving a vivid, varied surface that truly brings the form to life. Explore a rich variety of methods, including brushwork, knife techniques, glazing and anatomy. Develop a critical eye by de-emphasizing distracting details to construct a compelling image. All levels welcome.
Register Register Register
Total Painting
The goal of this course is to build with confidence, a significant body of work in canvas, paper and alternative surfaces. The work will focus on an individual topic that evolves during the course. Students will be encouraged to explore different methods and materials, to experiment with a range of techniques and ideas, and to re-work old projects in order to go deeply into solutions and new conceptions. There are no restrictions on medium, form, format or subject. The course will help to develop the ability to work with volume and space. Any surface and any size (from the intimate to the grand) will be considered. The practice of general critique and discussions of relevant historical and contemporary painting will be provided in order to support each artistic identity.
Painting: Understanding Facial Features
While working from a live model, students will be guided through the fundamentals of painting the figure and portrait. The goal will be to develop a better understanding of light, shadow, halftone, warm and cool colors, sculptural strokes, and expressive simple shapes. There will a focus on learning how to paint the facial features and each facial feature will be discussed in detail. Students will have the freedom to switch mediums or they may work exclusively in oils. The instructor is present on Tuesday.
Complete Traditional Skills: Figure, Still Life & Composition
This course presents a complete academic-atelier approach to painting and drawing the figure, still life, portraiture, color and composition. The course is designed to help beginners develop a progressive approach to the art of painting, and to help advanced students improve on their skills. Ideal for students interested in acquiring sufficient traditional skills so that they can go on to take commissions and do gallery paintings. The studio will be divided into groups with beginning students working on the basics of figure drawing and the fundamentals of oil painting, and more advanced students working on figure painting, portraiture, color composition and design. Within this framework students will be taught a direct approach to drawing and painting. Students will learn how to resolve problems toward a completed painting, while gaining command of their art materials. This course includes techniques influenced by John Singer Sargent, Edgar Degas, Matisse and Cezanne. The instructor is present Monday and Wednesday.
1 Quarter: $900; 2 Quarters: $1, 710
Register Register
new website http://milk-industry.ru/
Share this Post
Related posts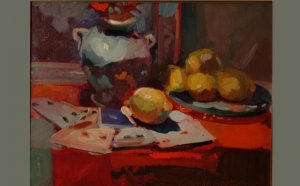 JUNE 03, 2023
Use the figure in its surrounding environment to investigate the potentials and challenges of light and shade, color theory…
Read More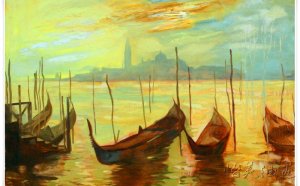 JUNE 03, 2023
Fresco painting has been around for a very long time, examples of fresco painting techniques date back to at least 1500 BC…
Read More