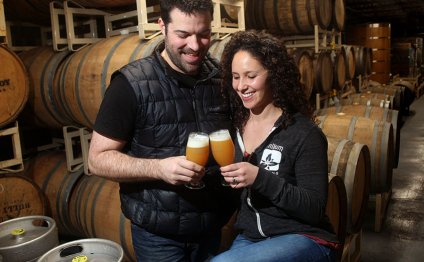 Www.sierranevada
We brewed our first batch of beer in 1980 in Chico, California, the lush forests of North Carolina far from our mind. Over three decades, folks tried our bold beers and deemed them fit for friends across the country. In time a second brewery became the wisest, most sustainable way to send fresh beer to the farthest reaches. Today you can venture inside our Mills River brewery to trace our history as a craft beer pioneer and see first-hand our drive to make flavorful beer the status quo. Cruise up our wooded driveway, park under a solar-panel canopy, and head behind the scenes with us.
Our tours fill up quickly! You must make reservations online for all tours except the self-guided corridor. Click below to check availability and book your tour.
Brewhouse Tour
Our brew kettles, now copper-clad and striking, are a far cry from our original repurposed dairy tanks. The whole-cone hops we use for beer's aroma and flavor, today shipped to us in 200-pound bales, our founder Ken Grossman originally got in one-pound chunks. You'll peer into those kettles, smell those hops, and get even more hands-on as you navigate the entire beer-making process. (Ever tried wort? Think of it as pre-beer.) If you're over 21 years old, we'll lead you through an educational tasting of Sierra Nevada beers right next to our open fermenters .
Trip in the Woods Tour
We love exploring. From the West Coast to the East Coast; from mountain biking to paddling rivers; from Pale Ale to Barrel-Aged Narwhal and every state, story and style in between. We know you have an adventurous spirit as well, so we'd love for you to join us on a Trip in the Woods! This specialty tour will feature a guided nature walk exploring the beautiful, forested property we call home. On this 1.5-mile, moderate hike you will learn about the natural resources that surround us: The French Broad River, native plants and trees, sunshine and all that North Carolina rain! We will tell you how we harness and protect these resources and about our long history of making great beer while minimizing our impact on the environment. Along the way we'll cover some steep and uneven terrain and maybe even see some local wildlife! We've heard tales of Bigfoot sightings in these woods … After an exhilarating hike, our tour will wrap up near our Estate Garden where you will enjoy educational tastings of our award-winning brews. Grab your hiking shoes, and get ready for a beer adventure!
Beer Geek Tour
Saddle up for an intimate, 3-hour tour into the depths of what makes Sierra Nevada tick. Really, this is leave-a-trail-of-bread-crumbs detailed, so we're keeping groups small (5 new best friends for you!) and the experience big. We'll talk ingredients and craft beer history before inviting you into our new 200-barrel production brewhouse. We'll venture into our hop freezer and take in the aromas and wander through our cellar where you'll sample brews right from the tanks. To top it off, we'll take a visit to our 20-barrel pilot brewery, and then you'll—what's that? You're already convinced? Excellent. Prepare your palate for adventure and we'll see you soon.
IPA Tour*
Hops are our business, and business is good!
We're famous for our heavy-handed use of whole-cone hops. Learn how our passion for the "green gold" took shape with a one-of-a-kind look into the hop-forward halls of Sierra Nevada.
For a limited time, join us for a special brewery tour celebrating crisp, hoppy goodness in our aromatic hop room, copper-clad brewhouse and more!
We will dive into the evolution of craft beer's most popular style, and we'll explore the storied history of how India Pale Ales took over the palates of beer drinkers everywhere. Your senses will be tingling as you discover the differences between wet hops, fresh hops, and our innovative steam-distilled hop oil. Along the way, we'll wander the ins-and-outs of our varied, flavorful portfolio of IPAs including brews you'll find nowhere else. Ready your brain and your taste buds for an immersive IPA adventure that you won't soon forget!
*This is a seasonal tour offering that will be available again in Fall 2016.
Ovila Abbey-Style Belgian Beer Tour
Join us for an evening focused on our Ovila Abbey Ales brewed in partnership with the Abbey of New Clairvaux. These ales are influenced by monastic traditions and the ingredients grown and harvested by the monks on their nearly 600-acre working farm in Vina, CA. In addition to sampling theses unique ales, you will learn about the rich history of monastic brewing as well as the Abbey of New Clairvaux's Sacred Stone project.
Visitor Corridor – Mills River
Duration: At your leisure | All ages | No reservation required
Groups not your thing? We get it. For those who prefer to wander solo, our Brewery has been designed with guests in mind! Our upstairs visitor corridor includes a raised mezzanine for bird's-eye views of our copper-clad brewhouse, a real-time look at fermenting beer and a visit to our warehouse and packaging hall.
try poker on online poker websites best poker site
YOU MIGHT ALSO LIKE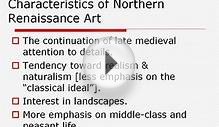 Northern Renaissance Art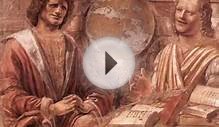 Italian Renaissance 2:23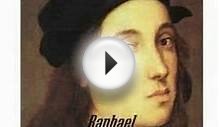 Italian Renaissance Artists
Share this Post
Related posts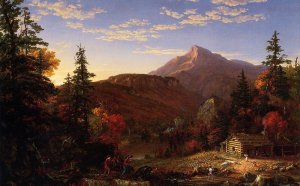 DECEMBER 02, 2023
Online Presentation: Hudson River School-Part 2 George Inness (1825-1894) The artist George Inness pursued similar themes…
Read More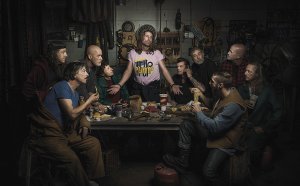 DECEMBER 02, 2023
Sometimes, when the light hits their chiseled features just the right way, it's easy to see how certain celebrities could…
Read More