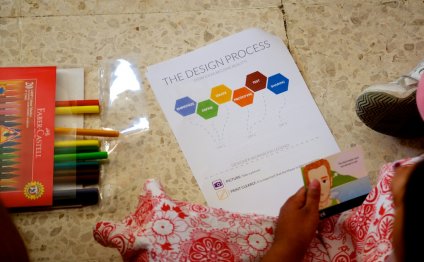 Workshop for kids ideas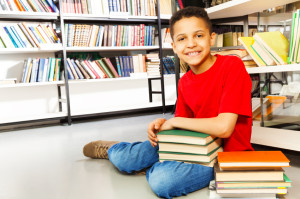 When school's out for summer, students of all ages risk losing up to two months' worth of learning during their break. One way educators can work to fight the summer slump is by getting children into their local libraries.
Libraries often offer summer reading programs, but if your local library doesn't, here are some ideas for workshops that will drive students from their classrooms to the library.
Not a Box — a library adventure
For this workshop, ask students to bring their own plain brown box. Provide a variety of creative materials: paper, glue, googly eyes, yarn, even foil. Start the workshop by reading the book "Not a Box" by Antoinette Portis. Encourage children to figure out what they are most interested in and reflect that in their decorations for their box.
Once they are done, have students explore the library to find books that fit well with the theme they've chosen for their box. This can be an opportunity to introduce older students to various searching options, while younger children can be taught how to ask their librarian for help finding books.
Children can be encouraged to use this as their summer library box, changing its shape and theme as their reading interests modify over the weeks. Librarians can also make a box themselves, changing its theme weekly and using it as a display for themed offerings.
Bringing books to life: library performance workshops
Consider partnering with a local children's theater or high school drama club to create a scene workshop in the library. Teens and tweens might be particularly interested in this activity, though scenes can be modified using younger material. Writing and performing a scene adapted from a well-loved book (or movie or TV show) may attract attendees who might not be otherwise invested in programming.
This workshop can take place in one afternoon or in several sessions. Workshop participants read or watch the chosen scene, then write a script, choose parts and practice, either in groups or in subsequent sessions. The workshop can end with a performance. A table display of thematically related books for kids to explore once the workshop is over gives them an opportunity to find their next book before they leave.
Gone book huntin'
Take children on a scavenger hunt through the library. With a few volunteers to lead small groups and small prizes each step of the way, students can become much more familiar with a library's offerings.
The Association for Library Services to Children (ALSC) has a variety of potential scavenger hunts available on its website, or you can design one yourself. This scavenger hunt will increase kids' knowledge of the library offerings as well as their comfort with navigating the building itself.
Geronimo!
Geronimo Stilton, the titular character in a series of books about a rodent journalist and his mischievous young relatives, has taken the elementary-age world by storm. Newly independent readers are incredibly attracted to the books' unique storylines, creative text, and fun pictures.
Children's librarian Lisa Shaia, who runs the blog Thrive After Three, has an excellent low-cost series that explores Geronimo Stilton and its many spinoff series: Thea Stilton, Kingdom of Fantasy, and Cavemice. Children can learn about topics as varied as visual literacy, invisible ink, fossil collection, and cheese-tasting. Shaia provides a four-week series, but the themes and topics inspired by this series could easily fill a summer with small workshops that combine Geronimo Stilton with nonfiction offerings.
The point is poetry
The ALSC has some excellent ideas for incorporating poetry into workshops. Young students respond well to poetry but can sometimes be afraid of sharing their work in front of large groups. Workshops using music and song as well as silly poems can help students relax and engage.
Another idea is hosting slam poetry workshops and a poetry slam. Because poetry slams are engaging and energetic, they are particularly good for drawing in teen participants. One excellent example to model after is the Teen Poetry bash held by the Omaha Public Library.
While budgeting can be a significant concern to libraries these days, children's librarian Marge Loch-Wouters notes that budgets don't appear to have a significant effect on program offerings when librarians and educators get creative. Consider reaching out to local artists and businesses to ensure that your summer calendar is full of strong offerings and workshops to engage young readers.
Monica Fuglei is a graduate of the University of Nebraska in Omaha and a current adjunct faculty member of Arapahoe Community College in Colorado, where she teaches composition and creative writing.
YOU MIGHT ALSO LIKE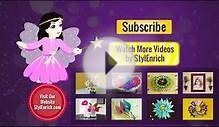 Christmas Craft Ideas for Kids : Easy Christmas Tree ...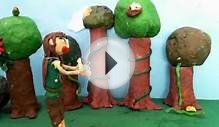 KIDS WORKSHOP THE QUEST FOR THE KAKOOWIE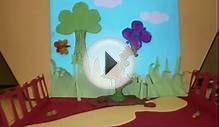 Children's Creative works, Creative Ideas for Kids ...
Share this Post
Related posts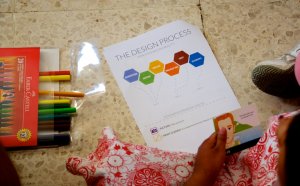 SEPTEMBER 23, 2023
On June 6, K.I.D.S – Kids in Distressed Situations – will be honoring Maura Regan, Sesame Workshop's Senior Vice President…
Read More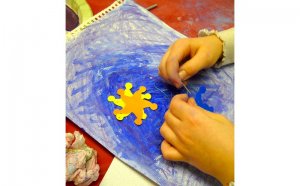 SEPTEMBER 23, 2023
Submissions for this form are closed. Children ages 5-12 are invited to the North Carolina History Center for a free Holiday…
Read More