Creative Arts Workshops for Kids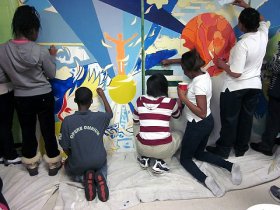 New York Wine Festivals is pleased to present this event to benefit in part Creative Workshops for Kids. A portion of the proceeds of the NYC Autumn Wine Festival will be donated to CAW to aid in their mission to empower children in underserved areas with art related programs that broaden their horizons, enable them to develop new skills that they can take pride in, promote academic achievement, and involve their communities.
helps urban kids and underserved communities discover the power of art and their own creativity through visual, performing and media arts programs that incorporate academic enrichment, personal empowerment and community engagement. Since 1986, CAW has helped kids learn how to express themselves and find their voice. CAW empowers them with both the technical arts and the critical life skills that help them realize the lives they want and build a better New York City. Students are never charged for participation.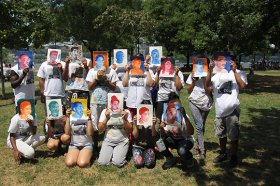 CAW's Public Art Youth Employment programs provide jobs to teens and young adults ages 14-24 creating large-scale public art in Manhattan, starting with the initial planning down to the final brush strokes and final unveiling. They gain tangible employment skills as well as general ife skills such as leadership, teamwork, responsibility, and the power of taking initiative. By the end of the program, our yount artists feel empowered seeing the permanent accomplishment that is their mural and its positive impact on the community.
Summer ArtWorks 2013, AXA Equitable Center, 787 Seventh Avenue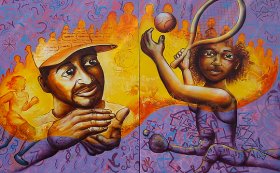 Summer ArtWorks 2013, Riverbank State Park
Summer ArtWorks 2013, Riverbank State Park Athletics Center
CAW's Saturday ArtWorks provide safe, creative and engaging drop-in environments for youth ages 4-14. Focusing on the "4 Cs, " Creativity, Communication, Cooperation and Confidence, the programs help kids develop social and problem-solving skills, self-expression, and artistic skills while creating a rewarding project.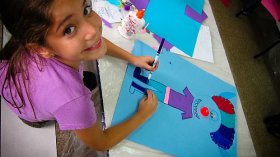 Saturday ArtWorks "Monster Mash"
CAW's In-school and After-school ArtWorks programs, based in NYC public schools and community centers, provide semester-long classes with professional teaching artists imparting artistic, technical, and developmental skills in the creative area of their choice, from topics including Photography, Urban Design, and Multimedia Arts. A culminating project concludes the semester – kids present theri work to teachers, artists peers, and family allowing them to practice goal setting, public speaking and self-expression.
AfterSchool Urban Design Class
CAW's Community ArtWorks workshops provide family-friendly, interactive art-making projects to the community in the context of larger events with partner organizations.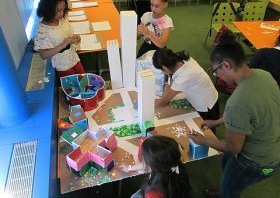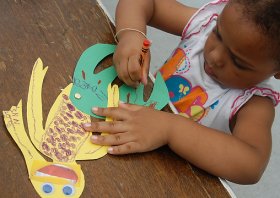 YOU MIGHT ALSO LIKE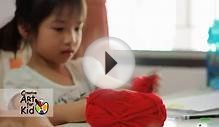 Creative art for kid :YARN ART
Creative art ideas for kids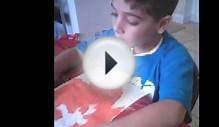 Art Workshops for kids. Painting Flowers with the Masters.
Share this Post
Related posts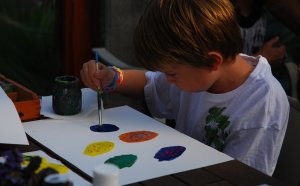 DECEMBER 02, 2023
Create-A-Play: Play theatre games, learn improv skills and create your own characters, music and story. Work together to…
Read More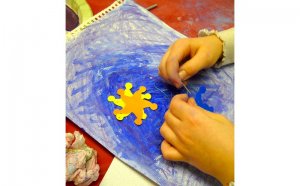 DECEMBER 02, 2023
Submissions for this form are closed. Children ages 5-12 are invited to the North Carolina History Center for a free Holiday…
Read More