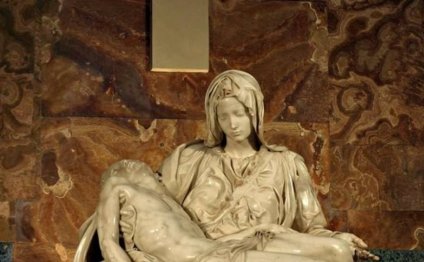 Famous Italian Renaissance paintings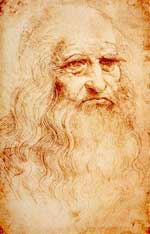 Leonardo da Vinci was regarded as an astonishing virtuoso, even by his contemporaries of the time. Born in 1452 he was at work long before Michelangelo and Raphael who are considered to be the two other great masters of High Renaissance Art. Little is known about his early life, da Vinci simply means, of the town of Vinci, a town in the territory of Florence.
He was actually born at Anchiano, a village close to Vinci, the son of Ser Piero and a peasant girl Caterina.
The legend of Leonardo's physical beauty has been chronicled by Vasari, and since there is no description or portrait of him, we assume that Vasari's writings are based on fact.
His schooling was basic and followed the traditional educational teachings of the time. This lack of higher education was apparent in his struggle to understand Latin.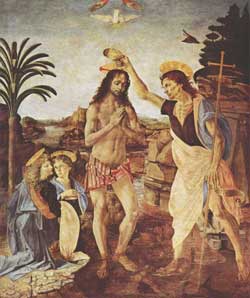 Many classical documents were written in Latin, and it was with a source frustration that he had to resort to reading translations of scientific subjects rather than the original papers.
Leonardo was a vegetarian who loved animals and by 1469 he was living with his father on the Piaszza San Firenze in Florence.
His early apprentership began at the age of fourteen, in the workshop of painter and sculptor . Verrocchio was one of the most renowned artists of his day and other painters with conections to his workshop include Botticelli and Ghirlandaio. However Leonardo Da Vinci is the artist who is mostly associated with Verrocchio.
In this workshop the young Leonardo would have learned many skills and was introduced to metalwork, perspective, plaster casting, carpentry and mechanics, in addition to painting and drawing.
Leonardo da Vinci. Self Portrait?
The Baptism of Christ, 1474-1475, Verrocchio and Leonardo da Vinci. (w)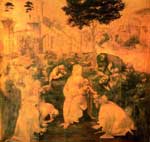 The first account of Leonardo's genius is seen in the painting of The Baptism of Christ, the angel on the left of the picture is attributed to him. This painting, executed mainly be the hand of Verrocchio, is now in the Uffizi Gallery in Florence. It has been suggested that Verrocchio thought Leonardo's work to be so superior than his own, that he vowed never to paint again.
Leonardo became a Master in the Guild of Painters in 1472 and had his own workshop in Florence. His Annunciation was painted in 1473 and at the time he was still living in Verrocchio's house.
Other works from this early Florentine period include, the the the and his unfinished picture of
In 1476 he, and three others, were anonymously accused of sodomy with a teenage male prostitute. The crime of homosexual activity was widespread in Florence, and homosexuality was common place. He was acquitted of the charge, re-charged and again acquitted, but there is no record of further work by him until 1478. The question of Leonardo's sexuality has been a matter of speculation, but it is generally thought that he was homosexual or bisexual. The fact remains that although we have documented details of his employers and movements, details of his private live are very sparse.
Da Vinci was commissioned to paint an altarpiece, for a monastery just outside Florence. The work (about eight feet square) is unfinished, probably because Leonardo had left Florence for Milan.
Ginevra de'Benci.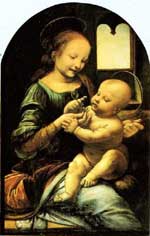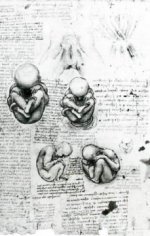 YOU MIGHT ALSO LIKE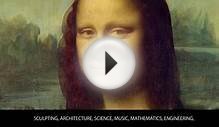 Leonardo Da Vinci - Famous Painters Bios - Wiki Videos by ...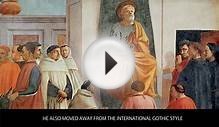 Masaccio - Famous Painters Bios - Wiki Videos by Kinedio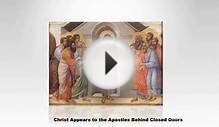 Famous Painting Masterpieces of Duccio di Buoninsegna - An ...
Share this Post
Related posts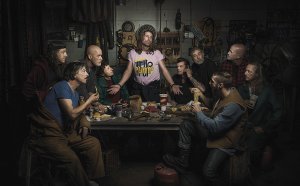 SEPTEMBER 23, 2023
Sometimes, when the light hits their chiseled features just the right way, it's easy to see how certain celebrities could…
Read More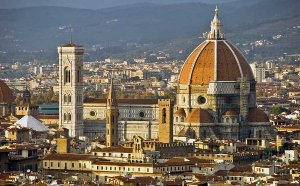 SEPTEMBER 23, 2023
According to Alberti s system all parts of a picture have a rational relationship with each other and to the spectator, for…
Read More