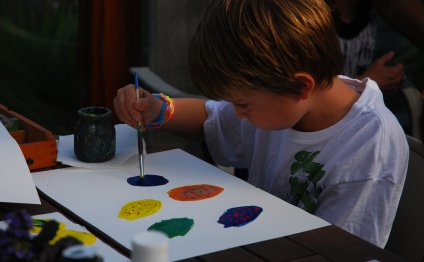 Creative Workshops for Kids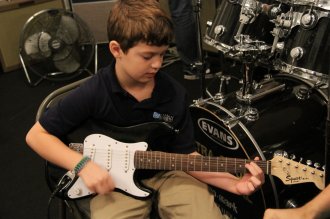 Create-A-Play:
Play theatre games, learn improv skills and create your own characters, music and story. Work together to write your script, rehearse and perform an original
musical play!
Create-A-Song:
Sing songs, explore instruments and making rhythms. Write an original song then record and produce your own CD and Music Video!
Create-An-Art Exhibit
Explore your imagination though arts and crafts activities. Design and create set and costume pieces. Enjoy your very own "gallery opening" where your work will be on display!
Create-A-Dance: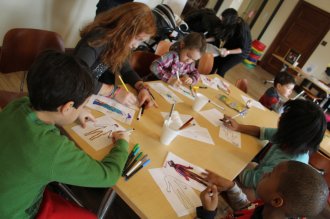 Dance and explore movement inspired by hip hop, Broadway, jazz, ballet and modern dance. Create and perform an original dance!
Create-A-Tale Interactive Story Telling
Create your own story adventure through aural, visual and physical brainstorms, improv and theatre games. Work together to write and perform your original story bringing the characters and actions to life!
Create-A-Dream for the future
What do you dream about for the future? Explore different artistic mediums and research tools to investigate and present a message about an issue that is important to you and your community. Create a multi-media social action project that not only presents your ideas for the future but actively does something to effect change.
Creative Yoga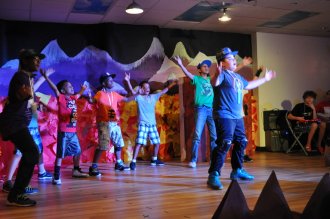 Build strength, flexibility and coordination through focus and relaxation exercises and interactive games. Learn and create yoga poses and flow sequences and present an original story through movement
and music.
Healthy Relationships and Conflict
Resolution Theatre Workshops
Explore how to recognize a healthy or unhealthy relationship through theatre games, music and movement. Share and develop tools for conflict resolution and making healthy choices though role play, scene creation and group discussion.
Dirty Sock Funtime Band Workshops
Learn the stories, songs and dances of The Dirty Sock Funtime Band as seen on Nick Jr and Noggin! Create your own adventures and even your own Dirty Sock Puppet!
Confident Kids - An Anti-Bullying Professional Development for Parents and Teachers
Every child has the right to live without the fear of being bullied. This PD will share the Kids Creative methods and tools for creating a culture where bullying does not need to happen and if it does, is dealt with in a productive manner. Hands-on activities will explore what bullying is, prevention and intervention techniques and you will develop your own bullying recognition and response procedure.
YOU MIGHT ALSO LIKE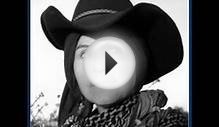 Gardening Workshops for Kids: Art Inspired by Nature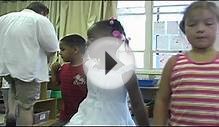 Workshops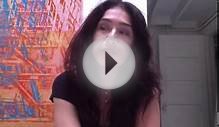 galleryGOMEZ Creative Workshops for Kids
Share this Post
Related posts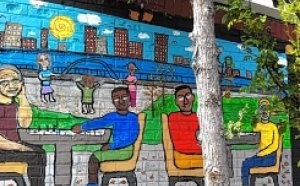 SEPTEMBER 23, 2023
New York Wine Festivals is pleased to present this event to benefit in part Creative Workshops for Kids. A portion of the…
Read More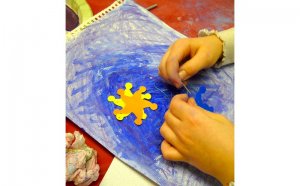 SEPTEMBER 23, 2023
Submissions for this form are closed. Children ages 5-12 are invited to the North Carolina History Center for a free Holiday…
Read More