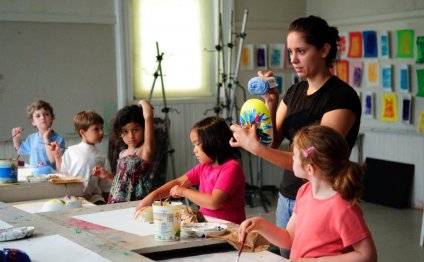 Artist classes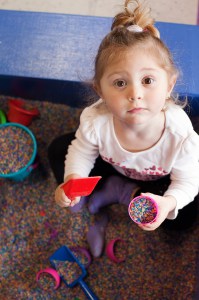 Fee: $230 for 10 weeks
The Picasso class introduces our youngest artists to an exciting variety of sensory experiences. Children play, experiment, and create at each of our five activity stations, which they explore at their own pace to build self-esteem and confidence. Stations include a sensory box, easel, messy table, play dough activity, and project station, all of which change each week. Our fall session is geared toward exploring color, so expect unique, color-themed projects every class! Each class ends with story time.
Fee: $240 for 10 weeks
The Monet class allows older toddlers to explore and learn through their sense of touch. Children discover the joys of creative expression by experiencing four activity stations, including a sensory box, easel, messy table, and play dough station. Activities at each station change every week, and for fall, will feature a new color theme.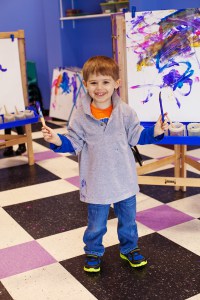 Then, the entire class meets together for a teacher-guided project. We introduce more advanced materials, such as scissors, to further develop students' fine-motor skills. Each class ends with a brief story time.
Fee: $260 for 10 weeks
The Chagall class is a wonderful marriage of experiential sensory play and fine art immersion. At this age, children still enjoy getting messy, but they are also ready to absorb information about fine art. Children will begin with station play, which includes four activity stations that allow for experimentation at their level.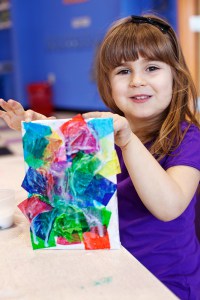 Then, the entire class meets together for an art lesson and project. Students will learn real art techniques and vocabulary, as our teachers discuss concepts like pattern, color theory, and symmetry. Both two-dimensional and three-dimensional works will be explored.
The Krafty Kids class is a perfect way to transition between the Chagall class you know and love and the Storybook Art class. This class begins with two stations that are sure to get the creative juices flowing. Then, students will assemble for a teacher directed craft. Of course, we stick to our philosophy, and even the craft leaves much room for creativity and individuality.
YOU MIGHT ALSO LIKE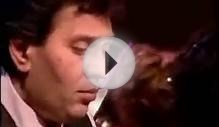 Giani Lincan a world class cimbalom artist 1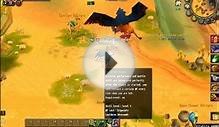 Luvinia World Full Class Skills for Artist Class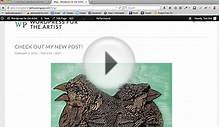 Wordpress for the Artist Class Review
Share this Post
Related posts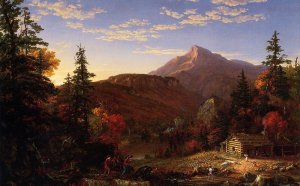 DECEMBER 02, 2023
Online Presentation: Hudson River School-Part 2 George Inness (1825-1894) The artist George Inness pursued similar themes…
Read More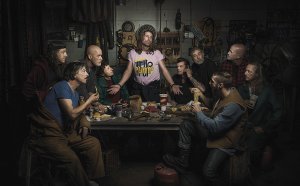 DECEMBER 02, 2023
Sometimes, when the light hits their chiseled features just the right way, it's easy to see how certain celebrities could…
Read More