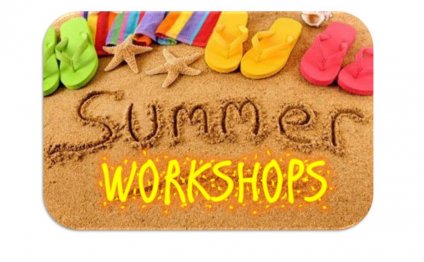 Summer Workshops
2016 brings our 14th Annual Teaching With Technology Summer Workshops, and we have built an incredible program on a diverse set of topics. This year, we are returning to Atlanta, Boston, Chicago, Los Angeles, and San Francisco for a number of exciting NEW topics to compliment many of our favorites from previous summers AND we are headed to new cities: Baltimore, Maryland and Boca Raton, Florida.
Each summer, we bring together some of the best educators in the country to lead our workshops. All of our instructors have classroom experience and value high quality professional development. We use a hands-on, challenge-based approach to maximize the amount of time that participants have working with the tools and apps. Participants leave our workshops armed with new ideas and strategies that can be implemented in their classrooms as soon as the school year begins.
Popular Workshops
The iPad Classroom: iPads put the power of creating, curating, and connecting in the hands of students. This session focuses on effective iPad integration from both a conceptual as well as a practical standpoint. With our philosophy of "All of the Good Apps Fit on One Screen" as a guiding principle, this workshop provides participants not only with an understanding of the device itself, but also its potential for empowering students as creators of their own learning artifacts. Key topics addressed in this three-day workshop include reading and note taking, screencasting and multimedia creation, portfolios and publishing, as well as collaborative projects. Whether you have a cart of shared iPads, a 1:1 program, or a single device in your classroom, this workshop provides an excellent starting point for thoughtful integration into any curriculum.
The Chromebook Classroom: Chromebooks and Google Apps for Education provide incredible opportunities for students to create, collaborate, and connect. In this hands-on workshop, we will explore proven strategies for not only understanding and using Chromebooks, the Chrome Browser, and Google Apps in purposeful ways, but also to design student-centered, collaborative learning experiences for students. Beyond the basics of learning about Chromebooks and the Chrome OS, participants will explore Chrome Apps and Extensions to support individual learners and empower students as creators. Participants will also delve into other Web 2.0 tools that integrate with Chromebooks and Google Apps. Key topics will include Formative Assessment, creating and curating, as well as collaborating and publishing. By the end of the workshop, participants will leave with the skills, strategies, and practice to effectively use Chromebooks and Google Apps for Education in the classroom.
Creating Innovators Design Thinking & Maker Spaces: While we cannot predict what the future looks like, we do know that innovation and creativity are skills that our students will need. Design Thinking has emerged as a proven framework for helping people develop a creative problem solving mindset. The Design Thinking process first identifies a problem and then proposes and tests solutions, all with the needs of the end user in mind. In this session, we will take a hands-on approach to understanding Design Thinking and how we can use its principles to create a learning environment that engages students, fosters curiosity, and encourages a collaborative approach to solving problems. In the first part of this session, we will engage in hands-on design challenges. Next, we will explore ways that exemplar schools have incorporated Design Thinking activities into their own curriculum and how the Maker Movement, a movement to empower students as creators and tinkerers can be utilized to support students and educators as they prototype solutions to problems. We will also explore how to incorporate Maker Empire and 3D printing into the design and creation of a physical product. Finally, we will create specific activities and examples that you can use with your teachers and students right away to foster exploration and creativity.
YOU MIGHT ALSO LIKE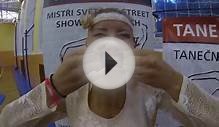 SUMMER WORKSHOPS 2014 - letní škola Street Dance a ...
EdTechTeacher Summer Workshops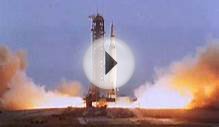 Summer Workshops Commercial
Share this Post
Related posts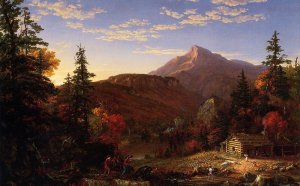 DECEMBER 02, 2023
Online Presentation: Hudson River School-Part 2 George Inness (1825-1894) The artist George Inness pursued similar themes…
Read More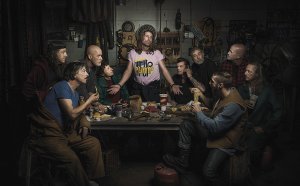 DECEMBER 02, 2023
Sometimes, when the light hits their chiseled features just the right way, it's easy to see how certain celebrities could…
Read More