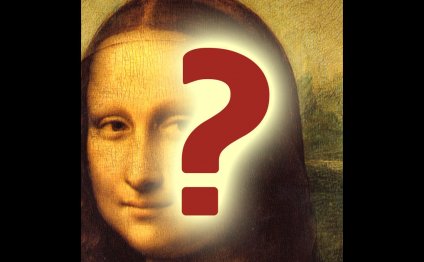 Renaissance Paintings and Painters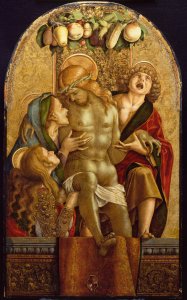 The Isabella Stewart Gardner Museum in Boston has opened the first monographic exhibition in the United States of the works of Carlo Crivelli, a Venetian artist of the 15th century whose genius has been unjustly neglected, overshadowed by his more famous (and more Florentine) contemporaries.
Born in Venice to a family of painters in around 1430-35, Carlo Crivelli's first appears in the historical record in 1457, and he was already an independent master by then and therefore at least 25 years old. The record in question documents the scandal that drove Carlo out of Venice. On March 7th, 1457, the prosecutor asked the Council of Forty, the Republic of Venice's version of the Supreme Court, to pass sentence on Carlo Crivelli for adultery. Apparently he was having an affair with Tarsia, wife of a sailor named Francesco Cortese.

He had spirited her away from Francesco's brother's house and for months had "carnal knowledge of her in contempt of God and holy matrimony." Carlo was sentenced to six months in prison and a fine of 200 lire. That was actually a relatively light sentence for the time.
After he served his time, Carlo went to Padua where he worked in Francesco Squarcione's studio. Squarcione was the first artist to market himself as a teacher of the new Renaissance style, imparting lessons in linear perspective and assiduously collecting antiquities to give his students classical models to copy.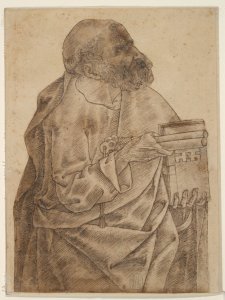 Andrea Mantegna had apprenticed under Squarcione in the 1440s, and the master's obsession with Roman antiquity was thoroughly inculcated into the pupil. Mantegna and Crivelli share an intense attention to architectural detail, the use of forced perspective and a bold, black outline that gives forms a chiseled sharpness. Crivelli may even have studied under Mantegna briefly.
Crivelli spent a few years in Dalmatia with Giorgio Schiavone, aka Juraj Ćulinović, who he likely met in Padua through Squarcione. By 1468, he was in Le Marche, a region of central Italy on the Adriatic coast, where he would remain until his death in around 1494. Most of his surviving works and all of the ones he explicitly dated were painted during his years in Le Marche. He received prestigious commissions for religious works, primarily altarpieces, the largest and most elaborate of which were the monumental high altarpieces for the cathedrals of Ascoli Piceno and Camerino. The pieces on display at the Gardner were on the main not composed as individual works but rather as sections of altarpieces that at some point were sawn apart and sold separately to collections and museums in Europe and the United States. Isabella Stewart Gardner brought the first Crivelli painting to the United States when she bought Saint George Slaying the Dragon in 1897.
YOU MIGHT ALSO LIKE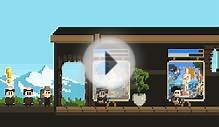 PAINTERS GUILD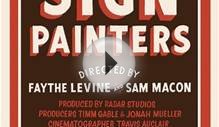 Sign Painters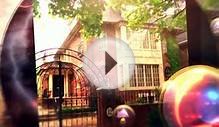 Renaissance Painters
Share this Post
Related posts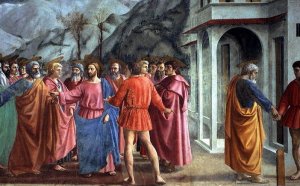 DECEMBER 02, 2023
Video: Renaissance Art: Artists, Paintings, Sculptures & Architecture In this lesson, we will be discussing Renaissance…
Read More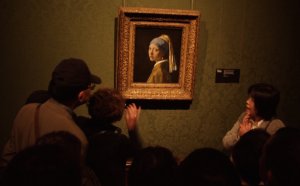 DECEMBER 02, 2023
Raphael Sanzio was born in 1483 in the province of Umbria and received provincial training in the workshop of Pietro Perugino…
Read More