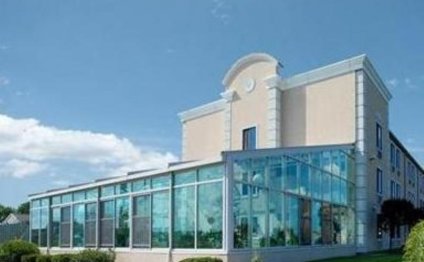 Anderson Fine Arts Center

Past 2007 and 2008 Exhibitions
"Penguin Portfolio: An Antarctic Expedition." November 7, 2008 - January 17, 2009.
Artist, J.J. L'Heureux has traveled to Antarctica six times to complete several series of photographs depicting the cold and silent landscape in which wildlife makes its home and raises its young." L'Heureux is attracted to photographs that are simple, capture a characteristic and yet are abstract in their realism. The question can be, "Is that a real event, a real moment?" Her response was and still remains, "Yes, incredible.'" During the month of November 2008, J.J. traveled to Antarctica. One week after her return, J.J. came to The Anderson during our annual Open House and downtown Winterfest to give several small talks throughout the day. For more information please visit www.penguinspirit.com.
In conjunction with the Red Tail Conservancy, Minnetrista Cultural Center, and the Henry County Art Association, this exhibition seeks to recognize and encourage artists in Indiana who derive creative inspiration from the land, or whose work celebrates the notion of open space as it relates to the land. More than 100 works by artists throughout Indiana in a variety of two- and third- dimensional media will be shown. A portion of the proceeds will help Red-tail Conservancy further its mission to preserve and restore ecologically significant land in East Central Indiana.
A unique look at The ANDERSON's Permanent Collection through the eyes, thoughts and memories of five "long-time, " active members: June Tibbetts, Opal Merritt, Ken Zinszer, Margaret Benak, and Gus Sylvester.

"Glass Works by Jody Danner Walker, " September 17 - December 5, 2008.
This exhibition features two of North Carolina artist Jody Walker's series titled, "Beneath the Surface" and "Watermarks." Walker, who started working in kiln-formed glass in 2001, says, "The qualities of glass add enormously to the possibilities for self-expression. Each piece tells me what needs to be done. I am just a conduit."
Anderson, IN artist Twila Graber Beahm (Riverwalk Art Studio) has created a series that is a "clayful look at historical women's issues..." Often filled with humor, but also including very serious subjects such as breast cancer & abuse, Beahm's clay pieces emphasize women's triumphant spirit & strength. For more information about Twila Graber Beahm & this exhibition, please visit:
"John Kingerlee: Recent Work, " April 17 - July 30, 2008
A major exhibition of some 100 works by John Kingerlee, an artist living in Ireland, was featured in all 3 galleries at The ANDERSON. The exhibition was part of a 12 city tour and was the first comprehensive, American exhibition representing Kingerlee's recent work. At the opening reception the featured speaker was noted critic and scholar, Dominique Nahas, (Art in America, ARTnews, Art Asia Pacific) who had spent time with John Kingerlee at his home and studio in Ireland.

Also available on-site with the exhibition was a one-hour documentary film, "What Lies Beneath, " about the life and work of Kingerlee. For the past twenty years John Kingerlee has lived and worked on the Beara Peninsula in West Cork, Ireland. Kingerlee paints in a number of modes, including abstract figurative works, landscapes, and grids. His abstract figures, or "heads" as Kingerlee refers to them, have anonymous identities and his landscapes are painted in many layers of oil, often worked over many years.
Kingerlee's US tour was organized by Katharine T. Carter & Associates and Larry Powell Management, and curated by William Zimmer, contributing critic to the "New York Times" for over 25 years.
The ANDERSON'S Annual photography competition & exhibition open to any photographer in the state of Indiana is co-sponsored by Star Photo, Anderson & Jack's Camera in Muncie. This year's INfocus judges were: Chris Minnick, a documentary still photographer and photographic essayist living in Indianapolis, and Pam de Marris, an accomplished national and international photo artist living in Muncie.
Exhibition entries were judged in six categories: Nature, People, Digital Manipulation, Architecture, and Open. A Youth division (under 18 yrs.)was also available.
The artwork selected for this exhibition is from The Anderson's permanent collection and at first glance succeeds quite nicely in the traditional sense of "landscapes" and "portraits." However, you may discover that these two genres have many qualities in common—perhaps purely in a visual sense, or, perhaps, in an emotional sense as well. From Laura Klaus' intaglio, "Figurehead III" to Jeralyn Hufford's watercolor & color pencil, "Aerial View: Orchard No. 1", the selections chosen for this exhibition offer a new and fresh look at contemporary landscapes and portraiture.
"Transcendental Traveler, " An Exhibition of Mixed Media Work by Artist Judith Hanes, June 28, - August 19, 2007 (extended to September 30)
Inspired by Eastern cultures, Native American culture, and a number of other spiritual forms, the works by the late Anderson artist, Judith Hanes, transcend time and place. Works on paper, intricate patterns and designs, combined with multiple materials such as feathers, quillwork & fibers will transport viewers into other worlds. Other explorations include batik & mixed media as well as a variety of introspective and spiritual themes.
"Kimono and Green Tea" Exhibition, July 5th - September 30, 2007
Featuring selections from the personal collection of Kuniko Kawasaki, an Anderson artist and resident, the kimono are examples of daily wear, fine formal wear, and celebration kimono from the ca.1960 - mid 1970s. Ms. Kawsaki will perform the tea ceremony during the reception.
"A Journey of Six Cultures Without Borders: A Retrospective of Works by Sheila Isham, " April 15 - June 9, 2007
Artist Sheila Isham will be at the opening talking about her work and the influences of the cultures in which she has lived and studied. This show will feature time in Germany, China, Russia, Haiti, India and the United States. Expressionistic abstraction and figurative the works will make viewers question, wonder and hopefully come to some understanding of the work and the cultures and the deeper meaning between the two.
YOU MIGHT ALSO LIKE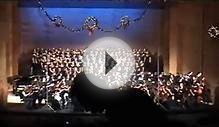 Pope Fine Arts Rialto Concert (Sleigh Ride)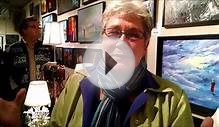 Michael Tolleson Savant Art Center Grand Opening and ...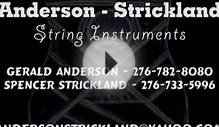 Articles Archives - Gerald Anderson String Instruments ...
Share this Post
Related posts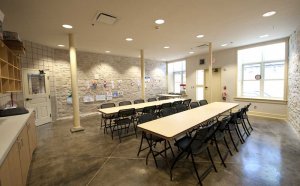 DECEMBER 02, 2023
Historic French Tudor mansion featuring six major local and regional art exhibits annually (for a total of more than 20 exhibitions)…
Read More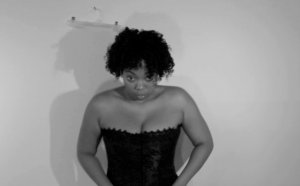 DECEMBER 02, 2023
24PearlStreet, the Fine Arts Work Center's online writing program, offers engaging workshops that emphasize writing, not…
Read More