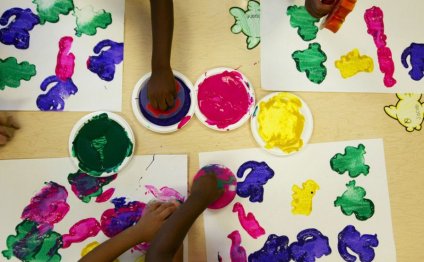 New Jersey Workshops for the Arts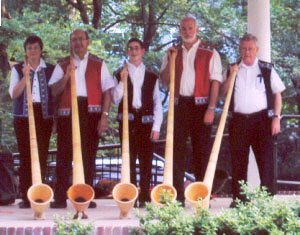 The New Jersey Workshop for the Arts Alphorn Ensemble was created by Ted Schlosberg, Ed.D., Founder and Executive Director of New Jersey Workshop for the Arts (NJWA) located in Westfield, NJ .
The Alphorn Ensemble has performed throughout New Jersey in various arts festivals and community events, specifically the NJ State German Festival at the PNC Arts Center, the Rutgers University Folk Festival, Community Arts Festivals, the International Plainfield and Kenilworth Festivals, the Westfield, and Cranford, Spring and Fall Festivals, numerous arts and crafts fairs and in Switzerland. The Ensemble has also appeared in a pre-concert performance for the Westfield Symphony Orchestra's concert "Alpine Peaks". The group has appeared on a segment of the Food Network TV show, "Food 911" and performed and conducted a workshop in Alphorn playing at the Clark German Club for beginning students. The Ensemble performs for private functions, as well.
The Ensemble rehearses year-round on Wednesdays at 8:00 pm at the NJWA studios.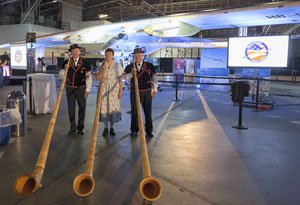 Interested performers should call Dr. Schlosberg at 908-789-9696 extension 17 for an interview.
A limited number of alphorns are available for rental.
The Alphorn Ensemble is available for performances for a wide range of venues and can be engaged for solo to full quartet. All inquiries should be directed to Dr. Ted Schlosberg by calling (908) 789-9696.
NJWA Alphorns Welcome First Solar Airplane to JFK Airport
Three members of the International American Alphorn Society Ensemble, a division of the New Jersey Workshop for the Arts, welcomed the first solar powered airplane, the Solar Impulse, to hangar 19 at New York's JFK airport on Saturday, July 13. The Swiss designed aircraft is the first to fly across the USA without conventional fuel and powered by solar energy.
Invited to perform at the landing ceremony by the Consulate General of Switzerland, the NJWA alphorn players, Ted Schlosberg, Martina Struck, and Bill Carter (L-R) opened the welcome event with a rendition of Olympic Fanfare. They also performed a wide range of alphorn selections.
Enjoy The Music
:To hear the alphorns in concert, log on to www.alphornusa.com.
YOU MIGHT ALSO LIKE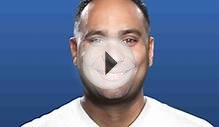 New Jersey Performing Arts Center :: Russell Peters ...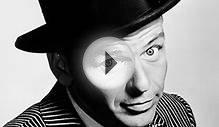 New Jersey Performing Arts Center :: The Real Sinatra Songbook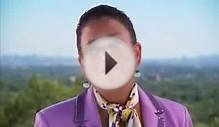 New Jersey Performing Arts Center By The Numbers
Share this Post
Related posts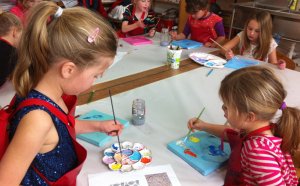 DECEMBER 02, 2023
Child Mind Institute This workshop is part of the School Psychologist Roundtables. Join Matthew Cruger, PhD, Senior Director…
Read More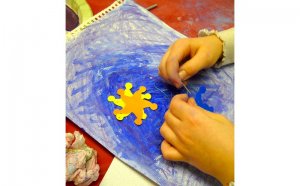 DECEMBER 02, 2023
Submissions for this form are closed. Children ages 5-12 are invited to the North Carolina History Center for a free Holiday…
Read More