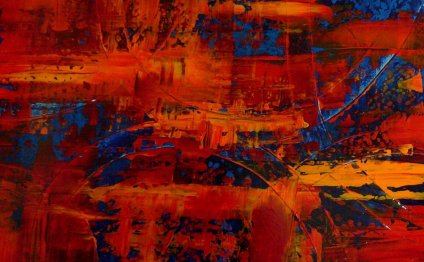 Abstract Art Workshops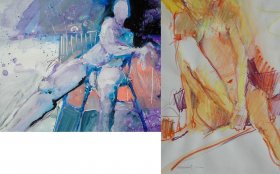 This workshop pushes you out of your safe zone and into a brand new, looser, abstract direction drawing, painting and collaging the contemporary nude. You will learn expressive painting techniques for the modern painter.
If you ever wanted to learn how to paint the freestyle abstract figure, this workshop is for you. Color is explained and explored. You will learn the 12 Design Compositions for a successful painting. Your "drawing the nude" skills are not a prerequisite.
Classes will include a variety of poses with the nude, draped and partially draped model, lots of paint sketching, gestural drawing and finger painting techniques. Be prepared to paint looser, bolder, freer, lighter and more intuitively. Plenty of time for action-filled painting exercises, demos and personalized attention. All water soluble paints are welcomed. Materials list provided. No photography, please. Handouts provided.
Day One: Materials and techniques that lay the foundation for the rest of the week.
Day Two & Three: Focus on loose painting and drawing the undraped model. Each day starts with wet paint sketches plus Burridge's popular warmup exercises. You will be producing a fresh new body of work with your own artistic voice and point of view.
Day Four & Five: Creative tearing and paint splashing, starting each day with small paper collaging - making new work and utilizing the figurative paint sketches. Plenty of lecture and demo notes, constructive critiques and personal painting time. Come prepared to paint your own stuff!
TUITION: $630
Payment Options: Students may pay in full or choose the payment-plan option during registration. The payment plan requires a non-refundable $125 deposit with the balance due 30 days before the first day of the workshop.
Class meets 10am–5pm on the first day, 9am–4pm on subsequent days with a one hour lunch.
About Robert Burridge
In 1985 Robert Burridge turned his passion into his second career. He retired from industrial design and became a full time, contemporary fine art painter, moved to California's Central Coast and prepared to paint the rest of his life. Today, besides painting, he is an invited juror for international art shows, a college and national painting workshop instructor, and teachs a fine art mentor program in central France. Recently selected as the Honorary President of the International Society of Acrylic Painters, he holds a signature membership with them and with the Philadelphia Watercolor Society.
His original paintings can be seen in six international galleries, on Starbucks Coffee mugs, Pearl Vodka bottles, eight tapestries and on fine art edition prints in upscale retail stores and cruise ships.
His work has received lifetime honors, including The Franklin Mint Award and recently the Philadelphia Watercolor Society's prestigious Crest Medal Award for achievement in the arts previously awarded to Pablo Picasso, John Singer Sargent and Georgia O'Keeffe.
It is said, "Your heart doesn't know how old you are." For me, it's true. Painting everyday in my small studio overlooking the Pacific Ocean, I feel like a kid again playing with color, design, paint and canvas, which reminds me of the saying, "It's never too late to be what you always should have been." Follow your bliss!
new website http://agrohimija24.ru/
YOU MIGHT ALSO LIKE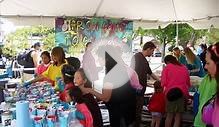 First Cut - "Cans to Canvas" Abstract Painting Workshops ...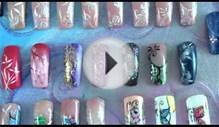 Amore Nail Art Workshop by Kari McQuitty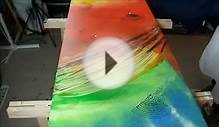 Abstract Art Painting Acrylmalerei Speed Acrylics Acryl ...
Share this Post
Related posts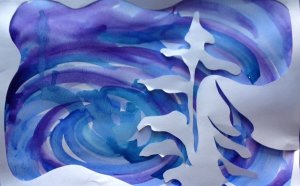 DECEMBER 02, 2023
Early registration discount does not apply to workshops. Course Skill Level Key: See the symbol(s) at the end of each course…
Read More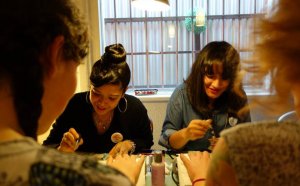 DECEMBER 02, 2023
Attending an open day can be extremely beneficial to any potential new learner. It gives you the opportunity to meet with…
Read More