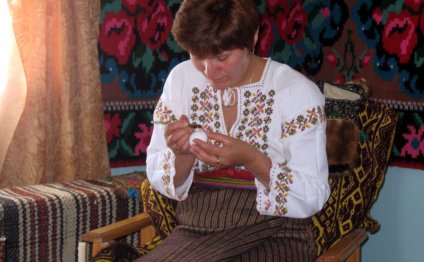 Painting holidays in Romania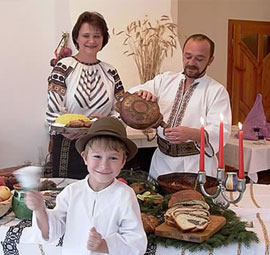 Slide show with 15 images
A step back in time
Romania is home to one of the last peasant civilizations in Europe. This two-centre painting holiday gives us the chance to see the painted churches and villages of Bucovina and the ancient ways of the Saxon villages in rural Transylvania so admired and supported by Prince Charles
Arrival day
Transferring from Cluj, we arrive in the village of Vama in time for dinner.
A green day
The beautiful fortified monastery of Sucevita is dominated by the colour green and nestles harmoniously in the rural landscape
A day in the life of rural Bucovina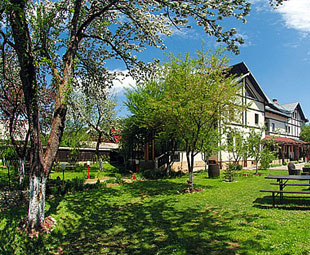 A day spent painting around a traditional Bucovinian house and its productive gardens.
Light and land
A peaceful day painting among old farm buildings, people, gentle hills and hayricks that stand like an army guarding this secret land.
A blue day
This monastery of Voronet –often known as the "Sistine Chapel of the East"–features an intense colour known as Voronet blue. We spend the day painting in the magical setting of the quiet courtyard surrounded by frescoes.
Transfer day
Heading for Transylvania we follow part of Jonathan Harker's fictional route towards the legendary castle of Count Dracula.
Sublime Sighisoara
A quiet day painting in this original medieval town, a world heritage centre, with its network of narrow streets and closely aligned rows of colourful houses.
Living tradition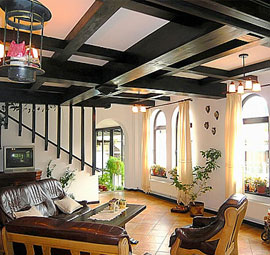 The beautiful village of Viscri and fortified church immerses us in the 17th century, with its cobbled streets, traditional houses and still-practised rural ways.
Bucolic landscapes
A day in the quiet village of Copsa Mare – village houses, farmland, hayricks and a visit to the famed fortified church of Biertan all provide great subjects for our painters
Departure day
Enjoy a guided tour of Cluj and a delicious restaurant lunch before heading to the airport.
Note: This is a selection of the many options available on this painting holiday in Romania. Weather conditions, group interests and the tutor will influence the final itinerary.
Where we stay on this painting holiday in Romania
Casa Calin
Built in 1999 this lovely guest house is endowed with comfort and charm and a wonderful level of care from the hotel family. You are surrounded by forested mountains and green meadows and there is a great sense of peace and relaxation at the start of this painting holiday in Romania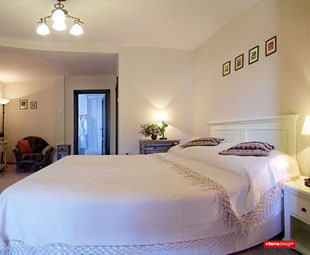 Hotel Sighisoara, Sighisoara
Built in 1520, the hotel was once a bishop's house, and formerly the City Hall. It has retained the period features its time, and the conference room of 1575 depicts hunting scenes. Situated in the heart of the ancient citadel, this three star hotel sits alongside beautiful towers and medieval structures and is near to cafes and shops. A fabulous and contrasting location for the second part of our painting holiday in Romania
Airport transfer time
Longest transfer time 5 hrs.
Dates and prices
We don't have any planned dates for this location for 2016, but if you would like to be kept updated, why not register your interest now! Alternatively, have you considered one of our other fabulous locations?If you would like to travel as a private group, dates can be arranged at any time to suit you. Please contact us.
What's included
7 full days of painting tuition
5 nights in en suite guest house
4 nights in en suite historic hotel
9 breakfasts and 8 lunches
9 dinners with wine
Full-time tour manager
Personal welcome at Cluj airport
All air-conditioned transport
Visit to Voronet monastery
YOU MIGHT ALSO LIKE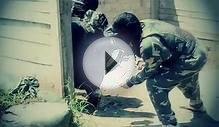 Apokas Paintball Park - Merate (LC) Partita Principianti 011
Painting Holiday in Romania
Share this Post
Related posts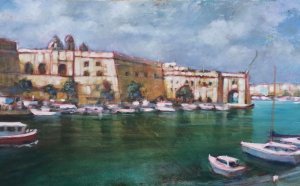 DECEMBER 02, 2023
Malta painting holiday: the story of this holiday company Having studied Communications with a special focus on niche tourism…
Read More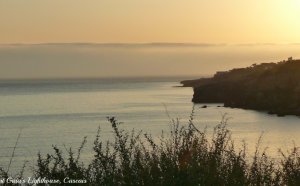 DECEMBER 02, 2023
Harbours, valleys and villages in nature's paradise A spectacular coastline, dramatic sky-scraping mountain peaks, dense…
Read More