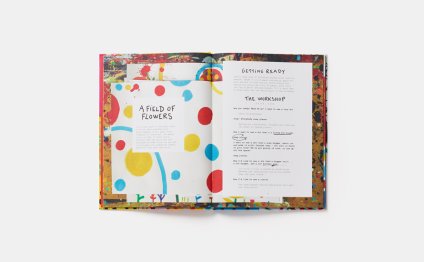 Art Workshops for Children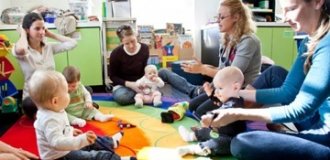 In VMFA's Early Childhood Education programs, infants, toddlers, and preschool age children discover the world around them through playing, singing, exploring, and creating. Held in the classroom, galleries, and studio, these programs foster children's development, early literacy, autonomy, and decision-making skills. Register online or phone 804.340.1405.
Early Childhood Programs are generously sponsored by the Hearst Foundation and the Emily S. and Coleman A. Hunter Charitable Trust.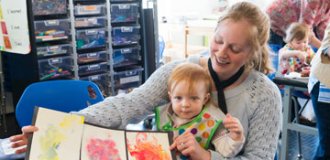 For children 3 months – 5 years
Special Offer Receive a discount per class when you register for four or more Early Childhood Education classes! Offer available only by phone at 804.340.1405. Note: Classes are nonrefundable and cannot be transferred to another class. Be sure to mark your calendars.
Ages 3 – 13 months
Select Thursdays, 11 am – noon
It's never too soon to introduce your child to art! Use rhyming activities, simple stories in the galleries, and safe art activities in the studio to enjoy VMFA with your baby!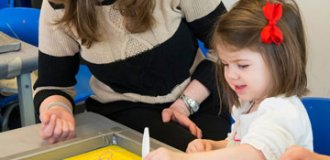 Ages 14 – 30 months
Select Thursdays, 11 am – noon
Tots of Art fosters children's growing mobility with new sensory and fine motor experiences. Stimulate their budding curiosity through singing and movement activities, engaging stories, exploratory art experiences, and gallery walks.
Ages 2 ½ – 5 years
Tue and Wed, 11 am – noon
Innovative art lessons inspire imagination. individuality, and creativity! Join Ms. Lori for hands-on experiential play and arts activities, exciting gallery tours, and entertaining stories. Monthly themes with new projects introduced each week.
Ages 10 months – 5 years
Select Saturdays, 10:30–noon
Children and caregivers will enjoy a relaxed atmosphere where play, arts, and movement connect. Gallery visits and studio arts foster an early appreciation for VMFA's campus and the arts, while play, sensory and movement activities engage children's cognitive, social, and physical development. Join us on the weekends for this NEW exciting program!
YOU MIGHT ALSO LIKE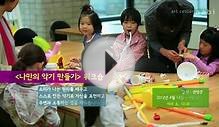 [Art Center Nabi 2012/Academy] Sound Workshop for Children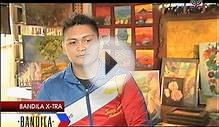 Bandila: Art workshop held for poor children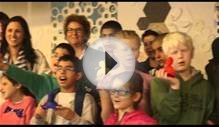 Digital Art Workshop for Blind and Visually Impaired Children
Share this Post
Related posts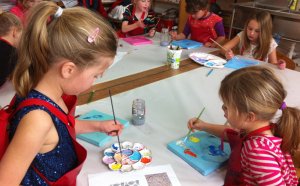 SEPTEMBER 23, 2023
Child Mind Institute This workshop is part of the School Psychologist Roundtables. Join Matthew Cruger, PhD, Senior Director…
Read More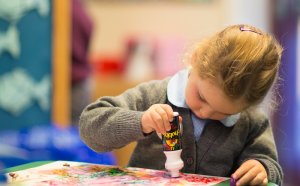 SEPTEMBER 23, 2023
SAATCHI GALLERY EDUCATION PROJECTS AND WORKSHOPS Jack Petchey Start Programme Year 2: Transformation For year 2 of the project…
Read More