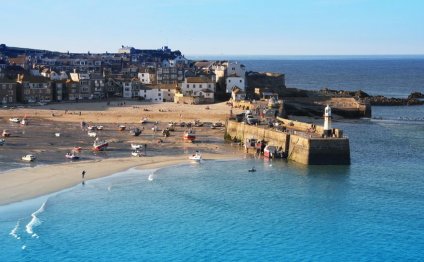 Painting holidays in England
Inspired Painting Holidays and Inspired by Gardens day workshops run from the studio of artist and experienced tutor Catherine Stott in Bampton on the Devon/Somerset Border in South West England. We are close to beautiful and varied Devon and Exmoor countryside and well-known West Country English gardens.
Inspired Residential Art courses are fully catered with comfortable friendly accommodation in the artist's house or close by, with individual attention from a professional artist and experienced tutor as part of a very small group. Tuition in drawing, composition, painting techniques and outdoor working is included as appropriate and the small group format makes most courses suitable for beginners as well as experienced painters.
The residential programme runs from March to September, and consists of Painting Weeks and shorter 3/4-day courses which include both studio sessions and location visits to landscapes and gardens of the local area We also run some weekend courses on subjects inspired by our natural surroundings which are mainly studio based. Please see individual course descriptions
Painting Weeks normally run from Sunday to Friday or Saturday morning. These full time courses offer a chance to really focus on improving your painting over an extended with expert help, and include optional evening sessions or studio time on most evenings.
We normally spend at least two days out painting on location. On the longer courses we keep one afternoon and evening unscheduled for you to have a break, visit attractions in the area and sample the local restaurants.
Painting Weeks includes all tuition, use of the studio up to 9.15pm each evening, 5 nights bed and breakfast accommodation, all evening meals apart from one unscheduled evening, lunches and refreshments all day when working in the studio and garden entry fees. Choose the six day option to include dinner bed and breakfast on Friday night. Students buy their own lunches or refreshments on the two days when we are painting outside on location.
Short Breaks follow a similar format, but time is more limited and we concentrate on a particular theme or subject. There is no free afternoon on these courses, and location visits depend on the subject matter and time of year. The courses start immediately after supper on the first evening with an initial session, and there will be an optional session on at least one other evening. The studio is available for use until 9.15pm each day.
The courses are all full time, but non-painting partners are welcome to share accommodation at reasonable rates, if they have other activities they wish to pursue nearby, and you can also add extra nights on to your stay. We are close to wonderful walking, cycling and fishing areas.
Studio and materials
The artist's studio is on the second floor at Weston House; originally a tailors' workshop it has plenty of natural daylight. Catherine paints and tutors skills in most media, but we keep the studio solvent free for the comfort of the whole group. Many painters bring watercolours and/or pastels to our courses due to their portability when travelling and on location, but you can bring other non-solvent based media to most courses. We send out general materials advice to participants and are happy to discuss what is most suitable for you.
Day Workshops
Day workshops run all year on many aspects of painting gardens flowers and the natural world, in watercolour pastel and other media. Buffet lunch and refreshments are included on studio Day Workshops. Materials required are shown in individual course details.
Afternoon short courses generally run in autumn and spring terms and are a chance to develop painting skills with a series of shorter sessions.
Look out for more details of individual courses and course dates on the Day workshops page, or contact the artist to register an interest.
If you are a beginner, ask the artist for advice on the best course for you and materials to bring.
Art Clubs
YOU MIGHT ALSO LIKE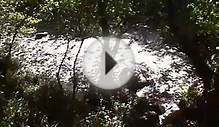 Fingle Bridge - Devon Holiday Attractions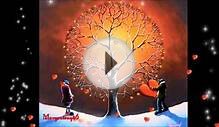 David Renshaw english painter - Christmas : Time of love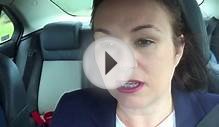 Weekly Vlog With The Dybles | YOGart, Dog Walks & Painting
Share this Post
Related posts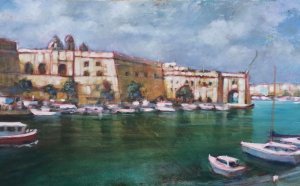 DECEMBER 02, 2023
Malta painting holiday: the story of this holiday company Having studied Communications with a special focus on niche tourism…
Read More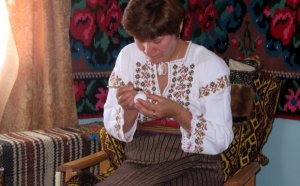 DECEMBER 02, 2023
Slide show with 15 images A step back in time Romania is home to one of the last peasant civilizations in Europe. This two-centre…
Read More