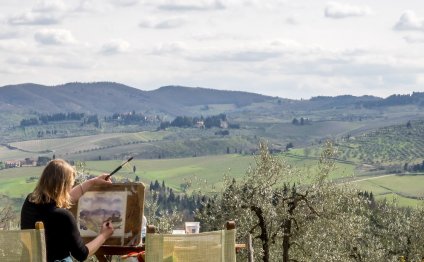 Painting holidays in the us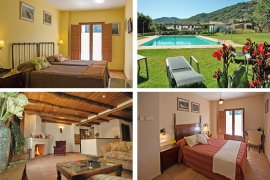 Balconies and bell towers
The village of Alajar nestles beneath a crag in a valley surrounded by hillside groves of chestnut and cork oak. Narrow, cobbled streets open onto charming squares of stone houses and balconies ablaze with geraniums
Arrival day
Leaving Faro we arrive in Alajar in time to explore this pretty village before dinner.
Around Alájar
The village provides a host of subjects for painting, from wrought iron balconies and ancient doorways, to elegant villas and ramshackle old sheds
Away from it all
A short trip takes us out to the beautiful valley of San Bartolome where we sit beneath the shade of an ancient oak to paint the charming old hermitage. Set in rolling pasture land we have only the cows and the birds to keep us company while we paint.
Head in the clouds
The dramatic Peña de Arias Montano is perched above Alajar provides plenty of painting opportunities with lovely rooftop views.
Free day
A great chance to visit the capital city of Andalucia, Seville, or the more easily accessible regional centre of Aracena.
Life in a sleepy hamlet
A couple of miles from Alajar lies the quaint little hamlet of Los Madroñeros. With walled vegetable gardens and black pigs rooting amongst the cork oaks, it is arguably the prettiest hamlet in the region and provides a lovely day on this painting holiday
Down to earth
Back in Alajar for our final day and a chance to revisit old haunts or rework paintings from earlier in the week.
Departure day
We depart early for Faro airport.
Note: This is a selection of the many options available on this painting holiday in Andalucia, Spain. Weather conditions, group interests and the tutor will influence the final itinerary.
Where we stay on this painting holiday in Andalucia, Spain
Posada de San Marcos
Stay in this delightful, simple fronted house in the rural Andalucian village of Huelva. A small hotel with six en-suite rooms, all with large south facing terraces. Enjoy the 12m outdoor pool and the pretty garden which backs onto cork oak clad hills and stream. There is an exterior dining terrace and upper terrace where you will sample delicious, local cuisine al fresco, with lovely views down the valley. There is an upstairs lounge with honesty bar, a selection of hot drinks, games and a library. There is free WIFI and free internet access throughout the hotel.
YOU MIGHT ALSO LIKE
Tornado warning experience whilst on holiday in the US.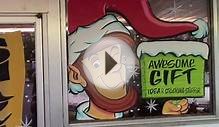 Holiday Window Painting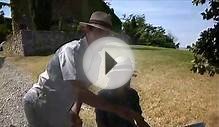 Painting Tuition
Share this Post
Related posts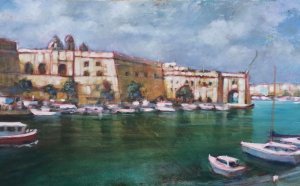 SEPTEMBER 23, 2023
Malta painting holiday: the story of this holiday company Having studied Communications with a special focus on niche tourism…
Read More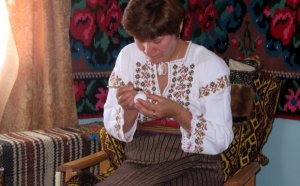 SEPTEMBER 23, 2023
Slide show with 15 images A step back in time Romania is home to one of the last peasant civilizations in Europe. This two-centre…
Read More