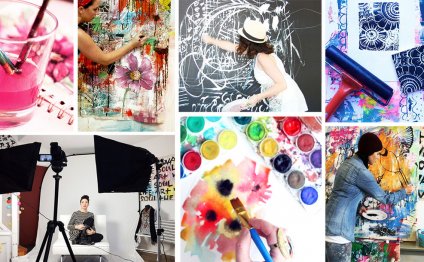 Art Workshops Online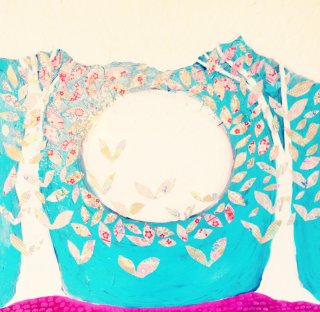 "Alena's Abundant Wild Life class is amazing! It is fun, freeing, and illuminating! Alena is wonderfully encouraging and helps her students find their own unique and authentic style. I discovered not only artistic creativity but also began setting creative intentions in other parts of my life too. The momentum is contagious and great things happen in this class! The supportive community of creative women is also a very enriching experience. Alena is delightful and I can't say enough good things about her and this course! Thank you, Alena!" - Kelly B.
:::
Registration is now closed... to learn of our upcoming offerings! xo
Have you ever wanted to take your own words, or a favorite quote, and put them into a piece so beautiful you'd be proud to hang it on the wall or give it as a gift?
Do you need encouragement and direction to get some of your creative ideas out of your head and onto the canvas?
Better still, what if you could bring that activity into your home, without disrupting your schedule or having to travel to join a class that is happening far from where you live?

About Abundant Wild Life
Abundant Wild Life is a four-week online workshop where you will have the opportunity to learn skills and techniques directly from Alena.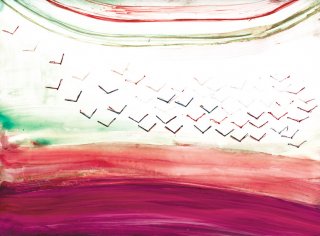 Her thoughtfully crafted curriculum brims with exercises and information that will help you develop your own voice and style through a powerful approach to creativity that integrates mind, body & spirit.Whatever your experience level from pure beginner eager to jump in, all the way to accomplished artist looking to dive deeper into your work, Alena will help you find new ways of self-expression.As with any creative venture, you can expect serendipitous events to surprise you in the most delightful ways, but you can also plan on the following core activities:
Working with all sorts of mixed-media elements including, but not limited to: acrylic paints, watercolor pencils, India ink, masking fluid, collage, art pens.
Journaling
Basic digital photography (your smartphone camera works great for this!)
Simple meditation, energy healing, and yoga techniques to gently loosen up the body
An introduction to plant spirit medicine (herbal tea and flower essences) for enhanced creativity, emotional well-being and support.
So all you need to do to prepare is clear a space on your desk, kitchen counter, or dining room table and open your heart- this is the class you have been waiting for...
How it works...
Alena will be posting every weekday morning over the four weeks of the workshop. Each day will be different but she'll be sharing a video once a week, other days will be photo-based and she'll be writing every day as well. Some days will be inspirational, some she'll be teaching you a technique, some she will be sharing a helpful lesson. You will also be treated to interviews and guest posts from successful artists who share directly from their experiences including an exclusive, in-depth interview with a managing editor at a top publishing house where key information and insight about the publishing world is shared. At the end of each week, Alena will leave you with prompts and gentle suggestions to carry all the good creative mojo into your weekend.
(**please note** you will be able to participate at your own pace and on your own schedule. Videos and lessons will go up each day, but you can watch them and share your input when it is best for you. We will leave the site up and available to you until 17 December.).
We'll also have private NING group created so you can share your artwork and support each other! (Not familiar with NiING? Click on "Community" in our navigation on the right and join our Squam NING group. It's like Facebook without all the icky advertising or ex-boyfriends.)
The beauty of all of this is that it means the workshop is available to anyone, anywhere, anytime...whether you be in Madrid, Malaysia or Miami.
Naturally, then another wonderful aspect of the workshop will be the opportunity to meet so many people from around the world who will be joining you on this adventure. Because the class size will be limited, you can be confident that Alena will be present in all discussions and sharing throughout the program.
We will send you login information to our private Online Workshop space over the weekend prior to the start of the workshop and you will be able to access it whenever it feels best for your schedule.
River poker river poker iran
YOU MIGHT ALSO LIKE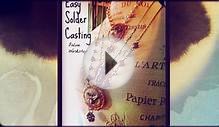 Online Workshops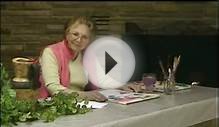 Online Watercolor Workshop Promo - Art Class - Betty Slade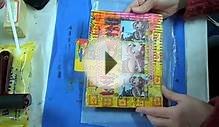 PostArt Cards on the Edge Online Workshop Promo Video
Share this Post
Related posts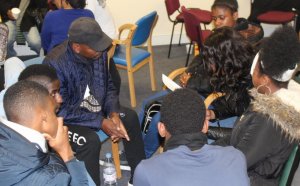 SEPTEMBER 22, 2023
Fancy yourself as the next Banksy? Or just want to learn how to create a piece of spray can art in a safe, relaxed and fun…
Read More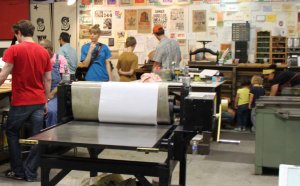 SEPTEMBER 22, 2023
Atlanta Art Classes - Adult Party Package - Sip and Paint Classes Sick And Tired Of The Same Old Adults night out? Why Not…
Read More