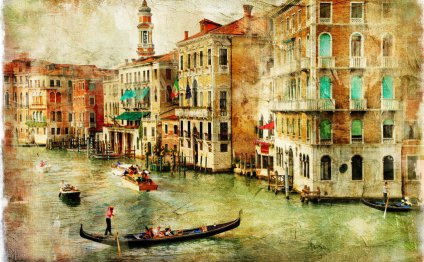 Italian Painting
CREDITS: Genna Panzarella re-creating a section of Michelangelo's Sistine Chapel ceiling in 2003; photo, Dean Lipoff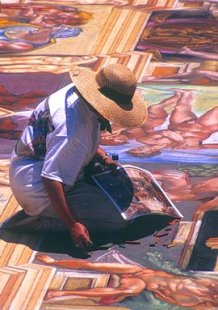 Held annually in downtown San Rafael, California, our event showcases approximately 100 master street painters who turn the streets into an amazing gallery. View the world through the eyes of our Madonnari and enjoy this captivating ephemeral experience.
The highlight of this year's event will be a large 3D painting of Rome's iconic Trevi Fountain. The painting will be created over 5 days by world-famous Master Madonnara, Julie Kirk-Purcell, and a team of featured young adult artists being mentored on anamorphic technique. Plus...
Experience the myths and magic of Bocca della Verità — A reproduction of Rome's Mouth of Truth created by Pennsylvania sculptor, John A. Mayer.
View winning artwork at the RareArtist Gallery — from EveryLife Foundation for Rare Diseases RareArtist contest, created by those whose lives are touched by rare diseases.
Experience the talents of Marin teens — Youth in Arts student street painters will welcome visitors into the event with a visual taste of the Rome experience.
Listen to Great Music — Sharing the stage with the Madonnari will be some of the best sounds of Bay Area music talent.
Bring the Kids — Toddlers 2 to 12-year-olds are invited to design their own street paintings at Children's Avenue. Each child will be provided a 2'x2' square and a box of chalk. Fee: $10
Join the sponsor, artist, or volunteer family!
Go green with our complimentary valet bike parking!
Parking available at all City of San Rafael parking lots, garages and metered street parking, and it is free on Sunday!
No dogs. Although we love them too, no dogs are permitted at the event per City of San Rafael Municipal Code Ordinance 6.10.040.
No smoking is permitted at the event per City of San Rafael Municiple Code Ordinance 1908.
Looking for a creative and unique way to market your business, or celebrate a special occasion? Italian Street Painting Marin can provide street painting performances at a variety of venues! If you are interested in hosting a master Madonnaro or two, contact us for more information.
YOU MIGHT ALSO LIKE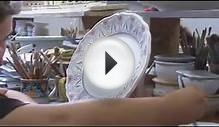 The Art of Hand Painting Italian Ceramics (Majolica)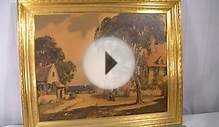 ITALIAN VILLA PAINTING by TURNER WALL ACCESSORY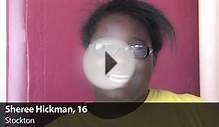 Italian Street Painting Festival brings out color, variety
Share this Post
Related posts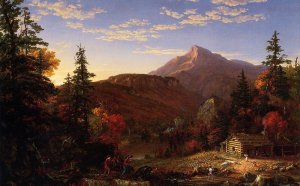 DECEMBER 02, 2023
Online Presentation: Hudson River School-Part 2 George Inness (1825-1894) The artist George Inness pursued similar themes…
Read More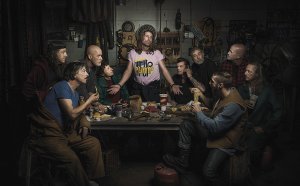 DECEMBER 02, 2023
Sometimes, when the light hits their chiseled features just the right way, it's easy to see how certain celebrities could…
Read More