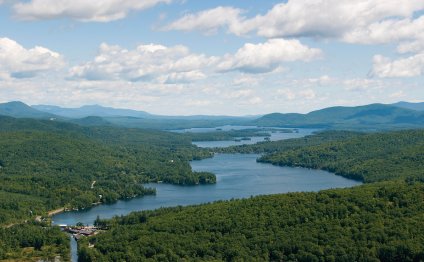 Lake Squam
Click Here for Frequently Asked Camping Questions

Advance reservations are limited to one weekend campsite per family per month for July and August. Additional weekend reservations for July or August will be accepted after April 1st. For groups wishing to reserve multiple sites, these sites must be located on different islands. The campsite fee is a flat rate per campsite per night. All registrations must be paid in full before the site is considered reserved. For checks being sent by mail, as soon as we are made aware of a reservation, we will hold a site for a three day period. If payment has not been received in that time the campsite will be made available for general rental.
Camping Fees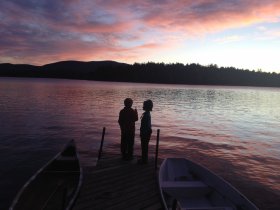 Small Site Group Site
Non-Member $60 $110
SLA Member $50 $100
Cancelation and Site Change Policy

Full refund, less a $25 handling fee, if cancellation or change of date/site is 14 days or more prior to camping date.
50% refund if cancellation/change is 7 days or more prior to camping date.
No refund with less than 7 days notice.
Camping Rules & Regulations

Keep it quiet, especially after 9:30 pm. Headphones must be used with audio equipment.
Please observe the 6 person limit at small campsites and the 12 person limit at group campsites. There will be a $35 fine for each person over the age of 2 above these limits.
Groups may not rent more than one site per island/area per night.
Never leave a campfire unattended. Campfires may be prohibited during periods of high fire danger. All fires MUST be in fire ring and completely extinguished.
Do NOT gather firewood at the site; firewood is available at the docks.
Tents must be setup on platforms where provided. This is to prevent ground compaction which is harmful to the trees in and surrounding the sites..
Check-in is at 12:30 and check-out is at 11:30. $35 Fines apply for a early check-in or late check-out
Motor boats are not permitted within float lines at anytime.
This is a Pack It In, Pack It Out facility. No trash receptacles are available.
Pets on a leash are allowed on Bowman Island and at Chamberlain-Reynolds Memorial Forest. NO pets on Moon Island.
Firewood cannot be brought from home it must be purchased locally to prevent the spread of invasive species.
Violations subject to $35 fine per day/occurrence or be asked to leave if found breaking any of the regulations above.
Plan Ahead and Prepare

• Know the area and what to expect
• Select appropriate equipment
• Repackage food to reduce litter
Travel and Camp on Durable Surfaces

• Camp only in designated campsites
• Always stay on the trails
• Concentrate impact on durable surfaces
Properly Dispose of Waste

• PACK IT IN, PACK IT OUT
• Toilets are provided at each camping area
• Disperse dishwater at least 200 feet from the lake
Minimize Impacts

• Bring a campstove for cooking
• Purchase wood locally or buy it from SLA
• Never leave a campfire unattended, fires must be in fire pits and be sure they are completely extinguished.
Leave What You Find

• Do not alter the campsites
• Do not damage plants and trees
Respect Wildlife
YOU MIGHT ALSO LIKE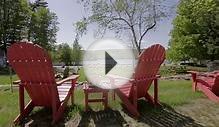 Cottage Place on Squam Lake - Holderness, New Hampshire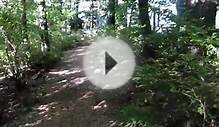 SQUAM LAKE, NEW HAMPSHIRE, BOAT TOUR.... PART 5 (CHURCH ...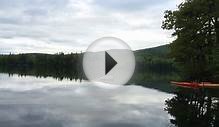 Lake Squam
Share this Post
Related posts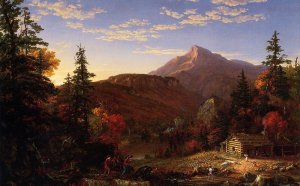 DECEMBER 02, 2023
Online Presentation: Hudson River School-Part 2 George Inness (1825-1894) The artist George Inness pursued similar themes…
Read More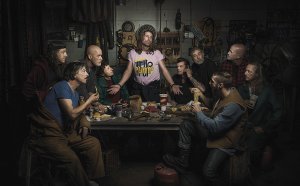 DECEMBER 02, 2023
Sometimes, when the light hits their chiseled features just the right way, it's easy to see how certain celebrities could…
Read More