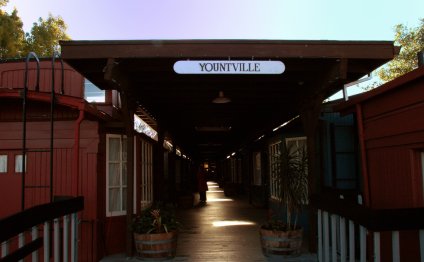 Fechin Inn Taos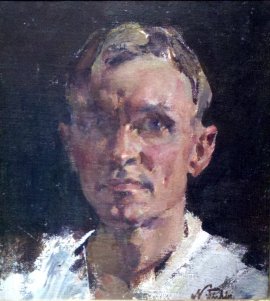 CURRENT EXHIBITIONS
Other towns have views. Taos has vision. For a thousand years, people have been inspired by its timeless and unconventional allure. The Taos Art Museum at Fechin House is pleased to present two exhibitions exploring the visions of artists who arrived here from distant places and were changed forever...
Nicolai Fechin: A Vision of Home
The concept of "home" has a special importance for people who have lost not just their home but their homeland and have to start all over again in a new place, among new people. The special exhibition "Nicolai Fechin: A Vision of Home" upstairs at the Taos Art Museum at Fechin House, explores both the physical home the artist fashioned for his family after fleeing the devastation of the Russian Revolution and civil wars, and the home he found in his art—the only home he could take with him.
[IMAGE: Nicolai Fechin, not dated, oil on canvas, 10.5 x 9.5 inches, private collection]
Visions of the West

With its breathtaking expanses, dramatic weather, raking light, and native peoples seamlessly integrated in wild surroundings, the American West has long fascinated Anglo/European artists by its unique combination of timelessness and transient beauty. Their visions of the West have varied as greatly as the cultures they left behind. Now on view downstairs at the Taos Art Museum at Fechin House, "Visions of the West" explores the diversity of artistic expression inspired by the Southwest and its enduring but elusive splendor.
[IMAGE: Joseph Imhof (1871-1955), Breezy Day, not dated, oil on canvas, 30 x 38 inches]
UPCOMING EXHIBITION

[IMAGE: Charles Berninghaus (1905-1988), Fall Scene, not dated, oil on canvas, 16 x 20 inches, Taos Art Museum at Fechin House]
Charles Berninghaus: Artist, Son, VisionaryPublic Opening: Saturday, April 16, 1 to 3 PM
Charles Berninghaus was the son of Oscar Berninghaus, one of the founders of the Taos Society of Artists and an important artist in his own time. He experienced both the inspiration of his father's work and devotion to Taos, and the challenge of establishing his own vision and style.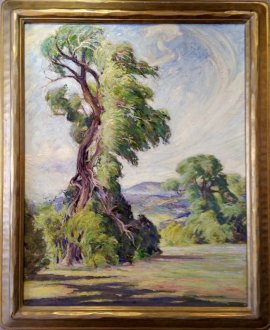 As the son of a nationally renowned artist, Charles Berninghaus was surrounded by the materials, people, and ideas of the art world from his infancy. Born May 19, 1905, in St. Louis Missouri, he saw Taos for the first time when he was five. Following the death of their mother in 1913, Charles and his sister Dorothy spent every summer in Taos with their father, the artist Oscar Berninghaus. They often went with him on his painting and sketching trips into the Sangre de Cristo Mountains and came to know the artists and the life of the flourishing Taos Art Colony.
Gently encouraged by his father, but never pushed toward any particular style of subject matter, Charles studied art at the St. Louis School of Fine Arts, the Art Institute of Chicago, and the Art Students League in New York. He marked the beginning of his own professional career by abandoning the crowds and bustle of the big city for the clear, open landscapes of Taos, where he became a permanent resident in 1927.
With a looser technique than his father's, more impressionistic in style and palette, Charles devoted himself to painting out-of-doors, attempting to capture the fleeting effects of shadow and light on the flowers, trees, streams, and mountains around him, rather than the scenes of Pueblo life that captivated his father.
A review of the St. Louis Art League exhibit in an article from the "St. Louis Globe, " October 28, 1923, states: "...it so happens that the Berninghaus is not Oscar, the already famous painter of Indians, ponies and Taos Mountain, but his young son, Charles, who comes to the League show with four sketches in which it is impossible to find any trace of 'parental authority.' In fact, J. Charles considers his father something of an old fogy in art. He has his own ideas, and they are exceedingly modern."
As observed by Barbara Brenner, Charles' niece and Oscar's granddaughter, "Charles' more modern and impressionistic paintings served as a transition from the works of the early Taos artists to that of Robert Daughters, Rod Goebel, Walt Gonske and others."
This exhibition of approximately 20 paintings by Charles and ten by his father will be the first in Taos to highlight the vision of this son of a founder of the Taos Society of Artists.
YOU MIGHT ALSO LIKE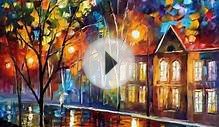 Slide Show of European Cities Paintings by Leonid Afremov ...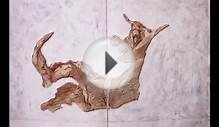 Autopsy of European Painting - ABS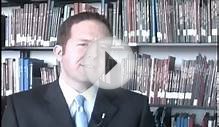 Bound by Fashion: The Corset in European Painting
Share this Post
Related posts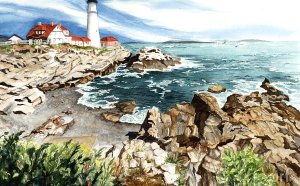 DECEMBER 02, 2023
Even before the Farnsworth Art Museum opened its doors on August 15, 1948, it had already set a goal to build a collection…
Read More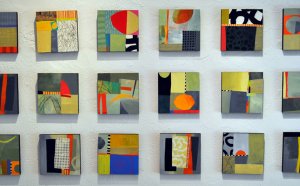 DECEMBER 02, 2023
This is a five-day workshop. In this workshop we explore the idea that working in series is a process. Whether the resulting…
Read More