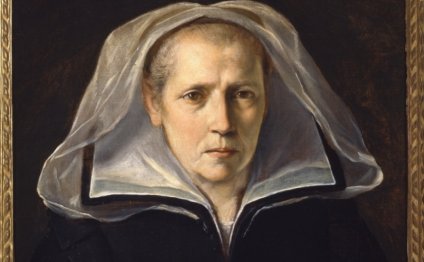 Italian Masters
Modern Italian universities were founded in the twelfth century and are the oldest in the Western world.
Once the centre of the vast Roman Empire and the birthplace of the Renaissance, Italy harbours a vast cultural heritage. Famous Italian artists include Giotto, Botticelli, Leonardo, Michelangelo, Tintoretto and Caravaggio. Many of todays scientific advancements are accredited to Italians such as Luigi Galvani and Alessandro Volta, known for their revolutionary studies on electricity, Antonio Pacinotti, inventor of the dynamo, and Antonio Meucci, who invented the telephone.
Research in Italy
The Italian government offers great support for research, as a strategy for maintaining high standards in technological development. As a result, according to National Science Indicators (19812002), Italy has an above-average output of scientific papers in space science, mathematics, computer science, neurosciences, and physics. Italy has also taken great steps in developing cooperation between Europe and the rest of the world in the field of research.
Student support
Collaboration agreements between Italian and foreign universities make education more accessible to international students. Italian Universities focus on the integration of students into the social, academic and cultural environment. A tutoring system assists international students with information, paperwork, orientation, extracurricular activities. The Italian state also provides support with student health and social security. All international students are entitled to the same student assistance services as Italian students.
General application requirements
To be eligible for admission to an Italian university, you need to:
1) Hold a foreign high-school diploma that proves you qualify for university education in your home country.
2) Have Italian or English language proficiency depending on the study programme you plan to attend.
If admission to university-level studies in your home country requires special exams, you must give evidence of passing with the required scores.
For more details visit:
Higher education institutions
Many institutes of higher education specialize in visual arts, music, dance, drama and design. Language learning institutions promote Italian culture all over the world through a variety of courses, using online communication. Telematic universities are Italian non-State universities specialised in distance learning. Universities for foreigners are State institutions that specialise in teaching and research for the development of the Italian language, literature and culture. "Politecnici" (technical universities) concentrate on subject like engineering and architecture. Most study programmes take into account employment needs and include practical training stages.
Grading systems and assessment
Examinations are graded according to a scale ranging from 0 to 30, with 18 as a pass mark. A "cum laude" may be added to the highest grade as a special distinction. All examination results are used to calculate the overall degree mark on a scale of 0 to 110. The pass mark is 66 and students who obtain full marks of 110 may be awarded a summa cum laude.
Student assessment is done mainly by oral exams, although some courses will include written tests. Students may choose between a certain dates on which to take the exams. They are also entitled to take the exam again if they are not satisfied with the result. Rules apply as to how often a student can take an exam within an examination period.
Languages of instruction
As a popular international study destination, Italy provides many study abroad opportunities in English as well as the local language. According to IIE, since 2011 Italy displayed an increase in English-taught Masters programmes by 40%, and placed in top positions in the Ranking of European Countries by Number of English-Taught Masters Programmes.
Some international universities offer over 30 percent of their graduate coursework in English. Some Italian universities plan to transition exclusively to English language instruction and assessment at the Masters and Ph.D. levels in the near future.
Although not all universities offer complete degree programs in English, usually there exist at least a few select English courses designed especially for international students. Study abroad options include "entry level" programmes where students take their first year in English and then the remaining courses in Italian and have the option of taking their final thesis in English.
Visa information
EU citizens may enter Italy with a passport or ID card and are entitled to stay for study or work as long as they like. You are however required to register with the Questura (police station) in order to obtain residence.
Non-EU Citizens are required to apply for a study visa at an embassy or consulate in their home country.
Required documents for non-EU study visa:
Two passport size photographs;
Application form;
Passport valid three months over planned stay in Italy;
A letter of acceptance from school or University in Italy indicating place, duration of the course and dates of attendance;
Information about accommodation in Italy;
Proof of financial means to support yourself and travel to Italy and back;
Medical insurance;
Information about received financial aid, if applicable.
For more information visit:
Visa duration
Short stay Uniform Schengen Visas (USV), valid for up to 90 days.
Long stay or national (NV) Visas, valid for periods longer than 90 days (type D), with one or more entries, in the territory of the Schengen State whose diplomatic representative issued the visa, and to transit through the territory of other Schengen States for a period of not more than five days.
YOU MIGHT ALSO LIKE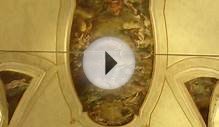 Italian Masters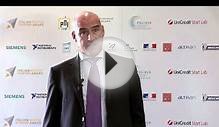 Italian Master Startup Award - Ferruccio Resta ...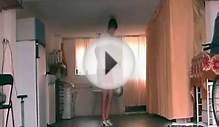 Italian Freestyle Masters
Share this Post
Related posts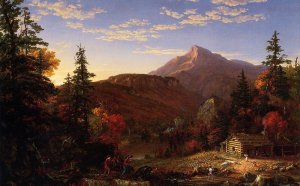 SEPTEMBER 23, 2023
Online Presentation: Hudson River School-Part 2 George Inness (1825-1894) The artist George Inness pursued similar themes…
Read More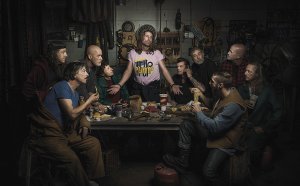 SEPTEMBER 23, 2023
Sometimes, when the light hits their chiseled features just the right way, it's easy to see how certain celebrities could…
Read More