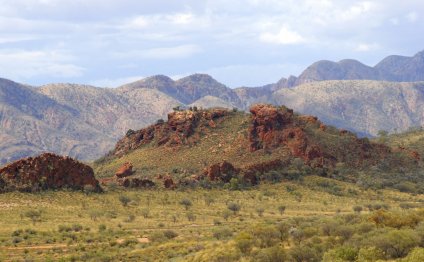 Art Workshops Australia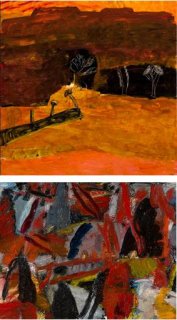 Luke Sciberras
Plein air at Hill End - Food, wine & Landscape
Make your way to Hill End, an easy 4 hour drive from Sydney to arrive on Friday night in preparation for the 2 day workshop with Luke in this historic gold rush town. Luke will conduct an intensive weekend painting en plein air and in his studio. The focus will be on loose interpretive drawings/paintings to capture the rugged landscape where some of the finest Australian landscape painters of recent times, have gone before.
Sciberras is one of Australia's hot new talents. It is said that he is one of the significant emerging artists of his generation. He has been mentored by some of the greatest names in Australian art and worked as studio assistant between 1995 and 1998 for artists such as Martin Sharp, Elisabeth Cummings, John Peart, Peter Kingston, Guy Warren, Ann Thomson, Tim Storrier, Garry Shead and Aida Tomescu. Most importantly, he has been invited by John Olsen on regular private painting trips to remote landscapes around Australia.
Luke is a wonderful host and renowned for testing his culinary skills in providing sumptuous seasonal dinners for his guests. He will treat us to one of his special homecooked dinners with local wines on the Saturday night in his home surrounded by paintings of the well known artists he has assisted in the past.
Cost includes dinner, bed (twin share) and breakfast for 3 nights from Friday evening to Monday morning plus 2 day workshop with Luke

DEPOSIT REQUIRED WITH BOOKING and IS NOT REFUNDABLE
BOTH WORKSHOPS ARE FULL - YOU ARE WELCOME TO JOIN THE WAITLIST FOR EITHER WORKSHOP
Location:Hill End - NSW
$850.00
Level: All levels.
Luke Sciberras
2nd Workshop at Hill End 1st-4th April (3 nights)
BOTH WORKSHOPS ARE FULL - DETAILS SAME AS WORKSHOP ABOVE
YOU ARE WELCOME TO JOIN THE WAITLIST AND
WILL BE NOTIFIED IF THERE ARE ANY CHANGES.
Location:Hill End
$0.00
Idris Murphy and Ross Laurie
Fieldtrip to Fowlers Gap II
This outback adventure is designed around one of Australia's great train journeys aboard the mighty Indian Pacific. Daily flights are also available, but experiencing the relaxing pace of a great train journey to get to Broken Hill, is half the fun. Spend a night in the iconic Palace Hotel which featured in the movie "Priscilla Queen of the Desert" and dates back to the 1890's. It is here we will meet and greet on our first morning prior to departure for Fowlers Gap.
Our bus will transport us through the amber hues and vibrant reds of living desert country to Fowlers Gap - home of the UNSW Research Station 112kms north of Broken Hill, where so many important Australian artists have gone before. Artist Profile Magazine featured a group of 13 prominent Australian artists from a mixture of backgrounds, ages and art practices in 2011. The artists were part of an arts laboratory and spent 14 days interpreting the arid landscape. Their adventure was named "Not The Way Home" and their work from the field was uploaded daily to a blog, allowing viewers to follow their journey. Idris Murphy and Ross Laurie were part of this group.
Idris and Ross are two of Australia's leading landscape painters and teachers who have been returning to Fowlers Gap for many years to draw inspiration for their paintings. Our 2 artists will work together to develop a program that exposes students to a variety of ideas and approaches. Participants will not only experience 3 full days with both artists but will have the added benefit of group discussion with Idris and Ross each evening on paint, painting, painters and the history of painting.
This unusual location takes time to adjust to the big skies, huge rocky hills and scrubby groundcover. The shapes of the trees, the breaking down of patterns in the dense foliage, while looking for simplicity. "If you sit yourself in the landscape, things will reveal themselves slowly" says Elisabeth Cummings who was part of the celebrated 2011 Artist Profile group.
Fowlers Gap research station provides rustic but comfortable shared accommodation in the arid zone of NSW. We have engaged a professional caterer to take care of our meals.
A wide range of research on birds, kangaroos, reptiles and other flora and fauna has been carried out on the property including soil conservation, solar energy and astronomy. It is an important site for teaching, with regular field excursions by students from both UNSW Science Department and the College of Fine Arts. The remoteness of the Station with its impressive landscape, eco trails and wildlife viewing platforms attracts artists as well as local and international visitors. It is also a working farm with more than 5000 sheep.
Allow yourself time to visit the classic outback town of Silverton with its heritage stone buildings, artist studios and museums.
Ross Laurie and Idris Murphy are both represented by King Street Gallery, Sydney. Ross is winner of the Paddington Art Prize 2015.
Some Words & Images: James Compton and ABC producer, Sean O'Brien- "Not the Way Home"
DEPOSIT REQUIRED WITH BOOKING & iS NOT REFUNDABLE

Location:Fowlers Gap, North Western NSW
$2, 950.00
Cherry Hood
Painting Faces in Watercolour
The methods used are not conventional or traditional watercolour techniques.
Working from photos Hood demonstrates how she makes her large scale watercolour paintings and will assist each participant in preparing colours, drawing the image and applying the paint. Students who wish to venture into large scale works will be encouraged to pour watery paint onto their paper. You will proceed on with a second painting during the drying process. Large brushes are preferable to achieve quick, loose flowing marks while smaller brushes are used for detailing the facial features.
Hood gives demonstrations in drawing and painting the eyes, nose, mouth etc to help students understand and achieve the required proportions when painting portraits and transforming a photograph into a recognisable haunting image.
Participants from all levels of experience may expect to produce at least two good paintings in the style of Cherry Hood - ie a large human face by the end of the second day.
YOU MIGHT ALSO LIKE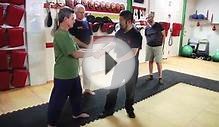 Positive Circle in Taijiquan (Australia Workshop)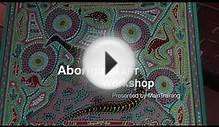 MainTraining Aboriginal Art Workshop Perth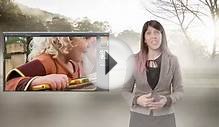 Story Art Workshops 2016
Share this Post
Related posts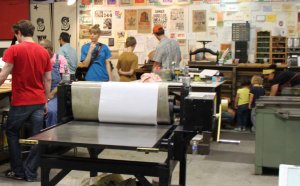 DECEMBER 02, 2023
Atlanta Art Classes - Adult Party Package - Sip and Paint Classes Sick And Tired Of The Same Old Adults night out? Why Not…
Read More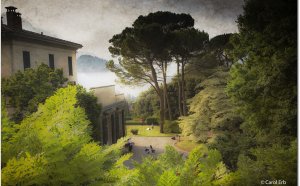 DECEMBER 02, 2023
With Nora Venturelli &nbsp "Umbria: Sole e Terra" is a summer landscape painting and drawing workshop designed to…
Read More