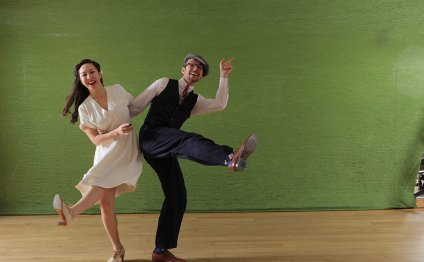 Watercolor classes NYC

Adult Foundation Art Class NYC
The NY ART Continuing Education program trains students of all ages in art and design providing exceptional and accommodating art classes, with one-on-one instruction, taught by our diverse group of internationally recognized faculty and staff. We offer year round classes covering every facet of art and design specifically tailored for the specific needs of children, teens and adults.
Our Adult Art Class NYC encompasses an extensive spectrum of topics designed to meet the needs of novice, intermediate and advanced students. Through cutting edge, studio-based education the NY ART Continuing Education Program empowers students to reach the fullest extent of their artistic and creative potential.
Adult Students work one-on-one with NY ART instructors to create extraordinary portfolios in order to; apply to school or jobs, to start a new artistic practice, begin a hobby, or work on a specific project. These classes teach traditional drawing, painting and sculpture techniques to students while also encouraging creative and critical thinking. Students are immersed in art history as well as contemporary art while discovering and cultivating their unique artistic potential.
NY ART classes are customized to teach students at any level, building foundational art skills while creating a distinct portfolio of work that can be used for school applications or personal aspirations. With one on one personalized instruction from our diverse NY Art staff, students develop rendering skills, as well as a sound foundational framework empowering the artist to enhance the creativity and quality of their works.
CLASS HIGHLIGHTS
Understanding the languages of perspective, composition, structure and drawing from life, Developing skills, abstract drawing, studying Modernism and Post-Modernism
Drawing (Still Life, Portrait, Figure) Painting (Watercolor, Acrylic, Oil) Print Making (Etching, Silkscreen) Sculpture (3D figure)
| Drawing Class
Adult Art Class NYC provides drawing training in an assortment of drawing mediums and techniques. Offering unique drawing classes individually tailored to the specific needs of students of all levels of education, experience and artistic training. With curriculums specialized for the absolute beginner as well as the intermediate artist NY art studios Adult Art Drawing Class has something that will fit your interests and level. Our drawing classes are offered in the areas of still life, portrait and drawing of the nude figure, covering a range of historical and exciting contemporary approaches to this ancient fundamental art form. As with all of are Adult Art Classes your class will be instructed one on one by our diverse and talented group of professional art instructors.
First Time Artist: Beginning Drawing Beginning Figure Drawing Still Life Drawing Charcoal Portrait Drawing
Intermediate Drawing Observational Drawing Portrait Drawing Nude Drawing
| Painting Class
Adult Art Class NYC painting courses provides expert instruction in a variety of traditional and modern painting methods from acrylic and watercolor to palette knife and abstract applications. Offering in-depth classes targeted for the needs of the first time beginner to the more experienced seeking advanced training in the areas of color theory, portrait, still life, landscape, figure, and abstract. The course will concentrate on each student's individual development, focusing on enhancing his or her technical skills and personal expression while removing the mystery out of working with color. Our supportive expert Adult Art Class NYC staff will guide you to reach your fullest potential.
Beginning Painting Beginning Portrait Painting Intermediate Painting Palette Knife Painting Figure Painting
Abstract Paint – all level Color study Painting Portrait Painting The Watercolor Experience Landscape Painting
| Mixed Media Class
Adult Art Class NYC Collage and Assemblage course is a stimulating and enjoyable course in which artists explore a variety of mediums, working methods and art styles. The course combines traditional and experimental approaches to image construction enabling the artist to produce uniquely creative works. This course will provide students with the opportunity to discover their artistic vision while exploring a variety of working methods and styles. Guided by our professional Adult Art Class NYC staff students will increase their mastery and knowledge of a variety of media while simultaneously developing there creativity.
| Fashion illustration Class
This Adult Art Class NYC Fashion illustration Class is focused on illustrating garments on the figure in fashion-appropriate ways. This class refines the students' fashion illustration skills while encouraging a coherent approach to style and concept and cultivating one's own individual style.
YOU MIGHT ALSO LIKE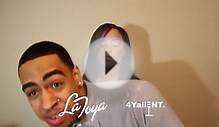 22 TYPES OF STUDENTS IN A CLASSROOM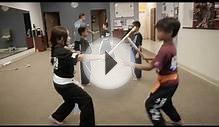 So what does a typical week of martial arts classes look ...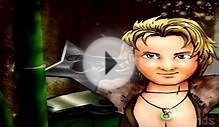 ART class
Share this Post
Related posts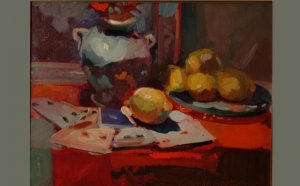 DECEMBER 02, 2023
Use the figure in its surrounding environment to investigate the potentials and challenges of light and shade, color theory…
Read More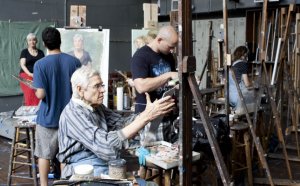 DECEMBER 02, 2023
The Art Students League of New York - Manhattan Sideways
Read More