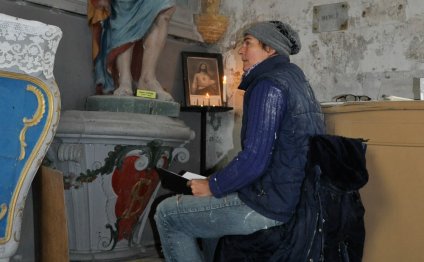 Art holidays in France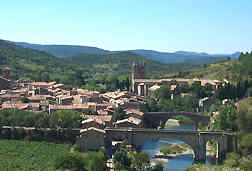 Painting courses – South of France – Le Sud de France
Duration: 1 week – 7 nights – 5 working days.
Introduction:
For, come and stay in the beautiful mediaeval village of Lagrasse, where you will experience an unforgettable art holiday – our painting courses cater for all levels of ability from beginner on. Combine a wonderful holiday in France with a painting course, with Henry Blackmore as your guide and mentor. Lagrasse is situated about halfway between the walled mediaeval Cité of Carcassonne and the Mediterranean city of Narbonne.
Lagrasse is named as one of the most beautiful villages in France – nestled in a green valley surrounded by vineyards and lush forests. It is home to the 12th century Benedictine Abbey – still in use and open to the public, above the River Orbieu which flows through the village.
The village itself boasts 7 excellent restaurants, a museum and many artisans – artists, potters, leather goods producers, etc. and also offers a hairdresser, ATM machine, bakery, newsagent, pharmacy, grocery shops and brocantes (antiques).
Its central market was built in the 13th century and is surrounded by fine period buildings and the town hall. The area around Lagrasse has many well signposted hill walks, cycling tracks, and also picnic areas. Wine tasting is available at more than half a dozen outlets in the village and also in many of the surrounding vineyards. There will be no shortage of wonderful locations where you can create your perfect painting.
Your teacher is Henry Blackmore and with his wife Sheila, offer the experience of living in a vibrant artistic community, meeting local people, playing petanque/boules in the village bouladrome, tasting the magnificent wares of the boulangerie & patisserie, and of course the painting holidays and and painting courses. We don't do big groups – we will take bookings of maximum of four students. With over 40 years experience as a full-time professional artist and also a prior background in commercial art, Henry is uniquely placed to encourage and help you improve your skills on this painting holiday.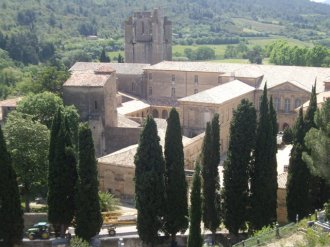 You will stay in one of the many beautifully appointed gites in Lagrasse – let us know your requirements/budget and we can make all enquiries on your behalf, including making a booking if required.
There are so many beautiful locations in the surrounding countryside – sleepy villages, vineyards, mountain gorges, chateaux, the famous Cathar and Templar castles perched up on mountain fastnesses, river scenes, the Abbey, the wonderful Canal du Midi (a UNESCO World Heritage Site), the sea at Narbonne or the turrets of Carcassonne (also a UNESCO World Heritage Site), – all available not to mention so many other wonderful scenic opportunities – old mills, farmhouses and barns, pigeonniers, and many more. Words (and space) fail us here to describe the beauty and variety of the scenery here in the Corbieres and the neighbouring region of the Minervois!
Philosophy
Are your paintings dull, flat, lifeless?
Just as control of lighting in an interior can give atmosphere – so the control of light can soften, highlight, focus and give atmosphere to a painting.
Discover the part that colour, edge control, and texture can play in giving life to a painting.
Learn the techniques in the daily art classes that can make your paintings live.
Have you been to art classes or painting holidays/painting courses where you feel that you are not learning much of value – no real substantial change to your abilities?
Henry will aim to impart some of the best techniques acquired over 40 years of painting experience as a professional commercial artist and also as a fine artist, with both abstract and figurative painting.
Here Henry will teach you fundamental yet simple methods of composition which will give your paintings impact.
Henry will not simply tell you what to do but show you how to, by doing demonstrations.
The painting courses are specifically tailored to the student's ability and needs. So, whether it is relaxing painting holidays or painting courses with specific content, let us know.
About the painting holidays and painting courses – based on modules:
Modules
Watercolour or acrylic
Basic colour washes, graduated washes, wet-in-wet washes, 2 colour washes, dry-brush, scumbling, single brushstrokes, moisture control, use of knife, spattering, use of sponge, over-painting with transparent glazes.
Acrylic or oils.
Under-painting, impasto, scumbling, dry-brush (light over dark or dark over light), texture effects, glazes of transparent colour.
Drawing
Line drawing, light, shade, shadow and reflected light. Drawing as a study for painting. Drawing from life in either town or country.
Design/composition
Organising the elements of painting in a constructive, creative and structured way for expressive reasons. Diagnosing problems in each of these elements and finding solutions.
Art appreciation
Philosophy, criticism, looking at the works of the great painters and to learn their secrets. Learning from the great masters and other artists we admire. Developing a critical faculty in traditional and more modern work.
Colour
Exploring the different aspects of colour, hue, tone, temperature and saturation. Exploring use of the colour keys and the constant chroma scales.
Light and shade
Understanding light and its effect on colour, texture, line, etc.
The students are free to choose all or just some of the modules.
YOU MIGHT ALSO LIKE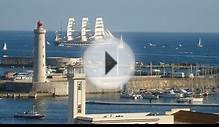 Holiday apartment in Sete (Hérault), France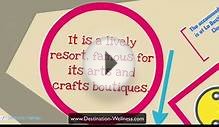 Your Holiday Rental In A Spa Resort In France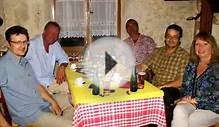 Cooking and wine holiday in Gascony, France
Share this Post
Related posts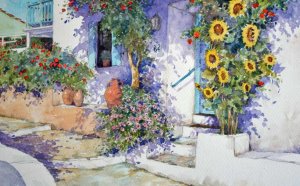 SEPTEMBER 23, 2023
Tim has changed my life! I can honestly say in a few days I progressed more than I could have dreamed under Tim's diligent…
Read More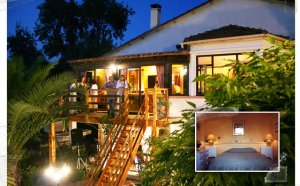 SEPTEMBER 23, 2023
L'Age Baston is a beautiful, friendly Château in South West France that provides relaxing holiday courses. Once home to generations…
Read More