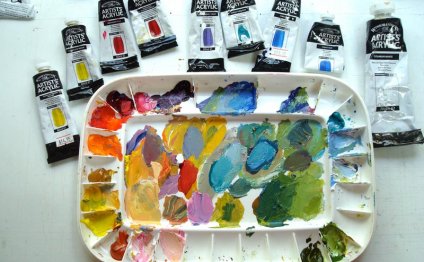 Acrylic Painting Workshops
Materials for this workshop are not included in the registration fee. A French easel will be provided for each participant to use. Those wishing to bring their own easel may do so. This materials list has been provided as a guideline. All materials can be easily acquired at your local arts/ craft store or online. PLEASE NOTE that the instructor is very flexible on supplies.
Paper or canvas board suggestions as follows. Other brands of paper and canvas panels are fine:
1 - Arches watercolor block (10 sheets per block) of 9" x 12" 300lb cold press
2 - 3 sheets of 22" x 30" 300lb hot press arches paper
Belgium Linen Archival Panel, 16" x 20" or 18" x 24", 1/8" thick, oil or acrylic primed.
Acrylic heavy body paints. Larger tubes of paint preferred over jars if possible. Basic color palette will be used and comprised of any yellows, blues, reds and white you may have available. No black paint needed. Brand ideas: Golden, Winsor-Newton or Utrecht (or bring what you use). Color suggestions as follows:
(Yellows – all or one): Yellow Ochre, Cadmium Yellow Medium, Primary Yellow
(Blues – all or one): Primary Cyan, Cerulean Blue, Ultramarine Blue
(Reds – all or one): Cadmium Red Medium, Cadmium Light Red, Magenta
Cadmium Orange
Dioxazine Purple
Titanium White
Hog / Bristol paint brushes (flat 1", round #6, filbert or bright #10) or any large brushes you have available. A range of three larger brushes works great. Please note that the instructor is flexible on size, but larger is better.
1" or wider masking or painting tape to secure paper.
Water container for rinsing paint brush.
Painting rags (cloth works best).
Palette if you have one. Or, a plain "paper" plate (doubled or tripled) works great. Styrofoam plates are difficult to use.
YOU MIGHT ALSO LIKE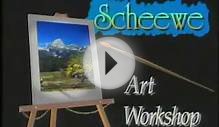 Susan Scheewe 2 Hour Workshop DVD "Acrylic Painting ...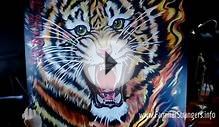 Acrylic painting workshop with guest tattooist, Francis ...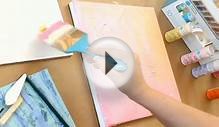 zAcheR finet Tutorial Acrylmalen Workshop Acrylic painting ...
Share this Post
Related posts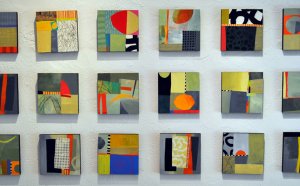 DECEMBER 02, 2023
This is a five-day workshop. In this workshop we explore the idea that working in series is a process. Whether the resulting…
Read More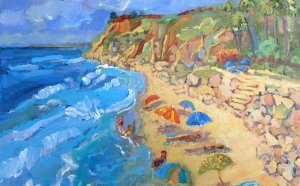 DECEMBER 02, 2023
You can take a workshop anywhere, but it won't be as gorgeous as Tahoe! We're within walking distance of the north shore…
Read More