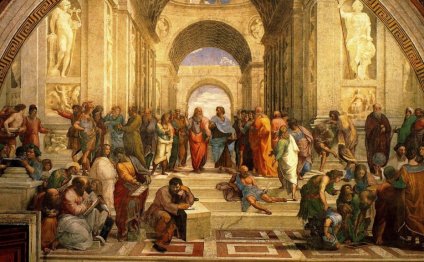 Famous paintings of the Renaissance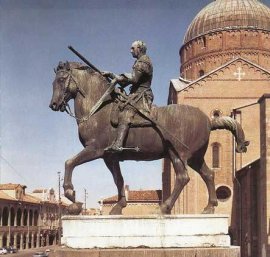 Site Search...
Born in 1386 sculptor of his age, and had worked in the studio of Lorenzo Ghiberti. In his early years he worked in Rome with, excavating and studying in the ancient city.
The lessons that these two artistic giants learned in Rome became important for the future development of Italian art.
Ghiberti is famous for winning the competition to design the doors for the Baptistery in Florence. The artist assisted Ghiberti with some of the work on these doors and had also received artistic training in a goldsmith's workshop. In fact Donatello had earned a living during his time in Rome by working in goldsmiths shops.
The statue of St George, made in about 1420, is one of the most important works in his development. In this work the sculptor had broken with the Gothic style of statues and their solemn rows of saints. St George is totally real, steadfast, and determined in his defiance of any enemy that may approach.
The figures of St George, St Mark and St Louis of Toulouse, were commissioned by the various wealthy Florentine guilds, to fill the niches around the church of Orsanmichele in Florence.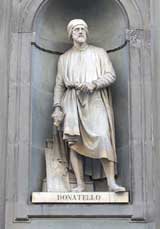 The statue of Zuccone was created for the decoration of Florence Cathedral. There is a famous story that Donatello kept saying 'speak, speak' as he sculptured it.
( I hope he wasn't too disappointed when the statue failed to 'speak'.)
The annunciation is carved from limestone. It is a sensually pleasing work and it's gentleness is in stark contrast to the harshness and brutality of his Feast of Herod and Zuccone figures. This delightful image can be seen in the nave of Santa Croce in Florence.
The statue of St Louis was Donatello's first experiment in bronze casting. It was a great success, St Louis is portrayed as a bishop with the flowing garments of his rank adding to the solidity of the figure.
The artist achieved great fame in his own lifetime and was often called upon to work for other Italian cities. In 1427 he was commissioned to make a bronze relief for a font at Sienna. His subject was "The Feast of Herod" a scene from the life of St John the Baptist.
This work shows the moment when Salome asks Herod for the head of John as a reward for her dancing, and gets it. The executioner kneels carrying the head of the saint on a platter and the King recoils in horror.
YOU MIGHT ALSO LIKE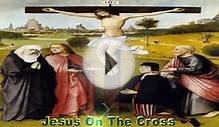 Famous Paintings of Jesus On The Cross - Morphing The Cross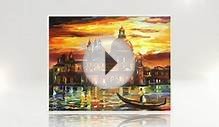 Famous Paintings - Art Of The World of Ingenuity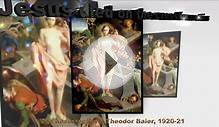 Famous Artist Paintings of The Resurrection Of Jesus
Share this Post
Related posts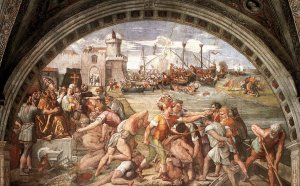 DECEMBER 02, 2023
We all know what the Renaissance was, correct? Michelangelo, Leonardo, Raphael and company created some fabulous paintings…
Read More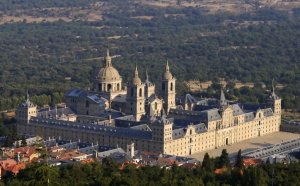 DECEMBER 02, 2023
A Madonna (Italian: ) is a representation of Mary, either alone or with her Child Jesus. These images are central icons for…
Read More