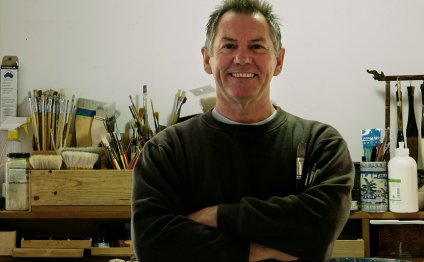 Maine Watercolor Artists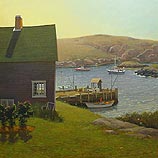 Bayview Gallery represents the best land and sea painters of Maine, long known the world over for fine paintings. Painters have come to Maine for centuries to capture its beauty and to paint the light so special in this land. While all our artists do not live in Maine, those "from away" travel here throughout the year to paint this idyllic landscape.
Click on the name or image for currently available work and information about each artist.
Thomas Adkins Subtle in color and strong in mood, the paintings of Thomas Adkins are characterized by the thoughtful process of composition using natural and man-made elements to evoke a true sense of place. Gordon Allen Gordon Allen grew up loving art and the outdoors. By age twenty he was illustrating books in the sporting genre for New York publishers. An admirer of the etchings of Rembrandt, Allen learned that skill and continues to produce sporting themed images in this medium. Barbara Applegate Inspired by the early American impressionists, Barbara Applegate paints the Maine coast, its villages and harbors and the foothills beyond. Her warm colors and classic design capture memories and evoke nostalgic moments in the life of the viewer.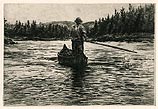 Harley Bartlett A Copley Society Artist since 2004, Harley Bartlett honors the late 19th - early 20th century American School of Beaux-Arts. Bartlett approaches his subject matter with careful regard and artistic vigor. Mariella Bisson graduated with honors from Pratt Institute. Working with collage, gouache, watercolor, graphite and charcoal, Bisson creates sublime mixed-media works which interpret the landscape through emotional and spiritual sensibilities. Vern Broe: Marine Paintings Vern Broes (1930-2011) work has appeared in American Artist and other magazines, including three covers for Yankee. Broe, a noted marine artist, studied at the American Academy of Art and later attended the University of Illinois, Chicagos Institute of Design, and the San Francisco Art Institute.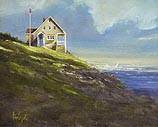 Derryll Brudzinski Master ceramacist Derryl Brudzinski transforms the raw materials of the earth into symbols of the forces of nature. Roughhewn texture blends with expressive color tempered by the mysteries of fire to create meditative pieces that delicately balance the utility of a vessel with the sensation of an
abstract painting
. Robert Colburn Maine painter Robert Colburn combines traditional painting techniques with a contemporary vision to produce vibrant paintings that recall the works of Edward Hopper and Fairfield Porter. Balancing color, form, and line, Colburn strives to make the oft-painted landscape of New England fresh and new. Ray Crane A graduate of the School of the Boston Museum of Fine Arts, Ray Crane has been a professional artist for more than 30 years. His work has been exhibited in museums and galleries throughout the US including the Smithsonian Institution. Arnold Desmarais A graduate of the Rhode Island School of Design, Arnold Desmarais' paintings are narratives that tell stories from a life time living by the sea. Luminous and lovely, his images derive their beauty from the soft touch of the brush and a warm palette. Laura Eden With paintings meant to trigger daydreams, Laura Eden's egg temperas recall a familiar feeling of place, giving the viewer a more intimate, yet, exaggerated perspective. Louis Guarnaccia The marine art of Louis Guarnaccia has garnered critical acclaim throught the Northeast and the world. A member of the American Society of Marine Artists, the Portrait Society of America and the Salmagundi Club of New York City, Louis' painitngs capture the dynamic motion, color, and drama of sea and sail. Suzanne Harden The vibrant palette of Suzanne Harden is reminiscent of the great French impressionists, Matisse and Cezanne. A former teacher of gifted and talented high school students, Harden paints the small villages along the Maine coast. William Hays William Hays takes the simplicity of linoleum block printing to new levels with his beautiful and complex prints. Each of Hays prints unfolds, color by color into a layered mosaic of carved shapes, carefully fitted into a composition that conjures a sense of mood and place dear to the heart of the artist. Tom Hughes




YOU MIGHT ALSO LIKE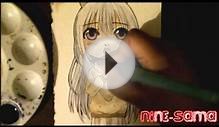 Speed WaterColor Painting Main OC Kaiya Chibi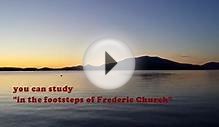 In the Footsteps of Frederic Church - Maine artist opportunity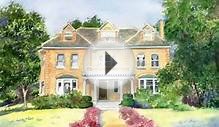 House Portraits by Laura Tasheiko, Maine Artist
Share this Post
Related posts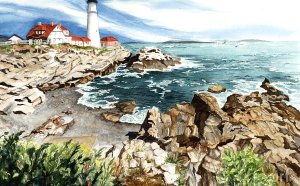 JUNE 03, 2023
Even before the Farnsworth Art Museum opened its doors on August 15, 1948, it had already set a goal to build a collection…
Read More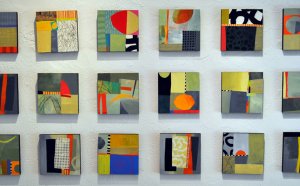 JUNE 03, 2023
This is a five-day workshop. In this workshop we explore the idea that working in series is a process. Whether the resulting…
Read More